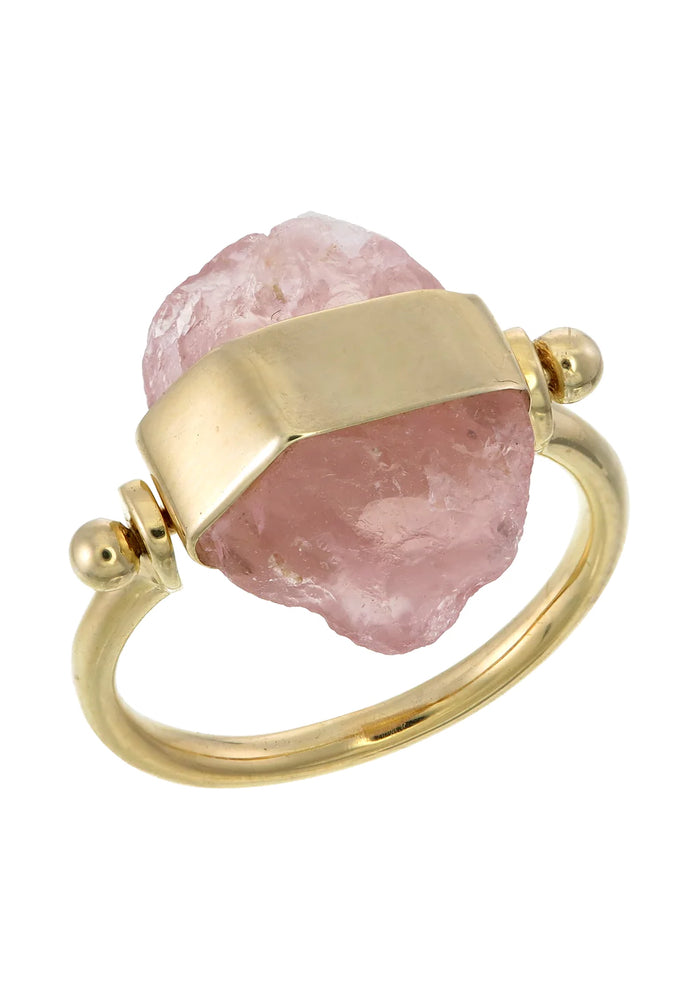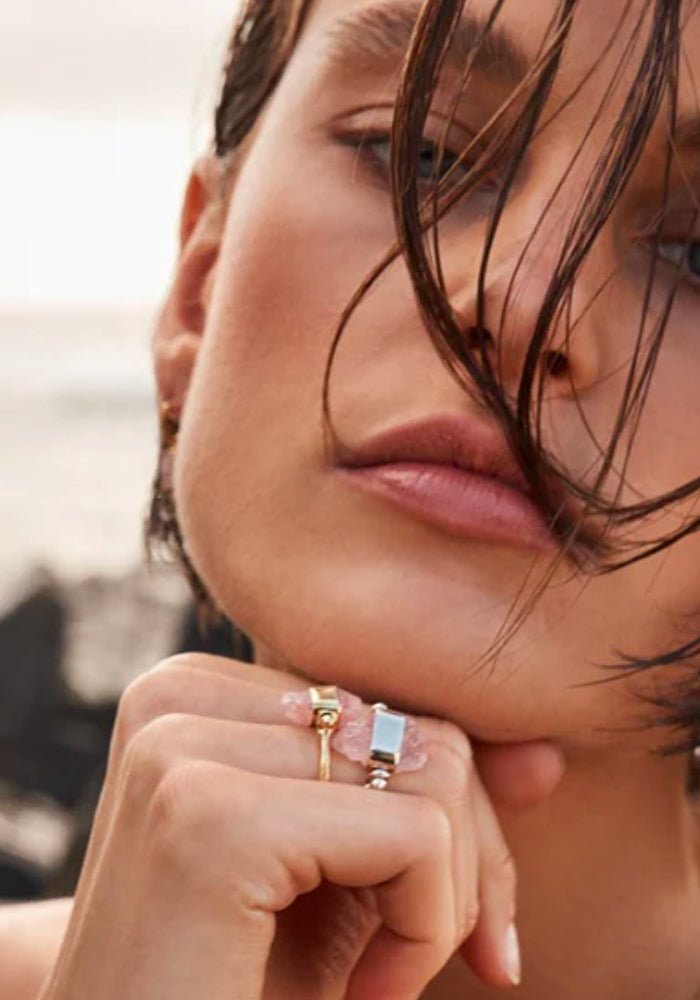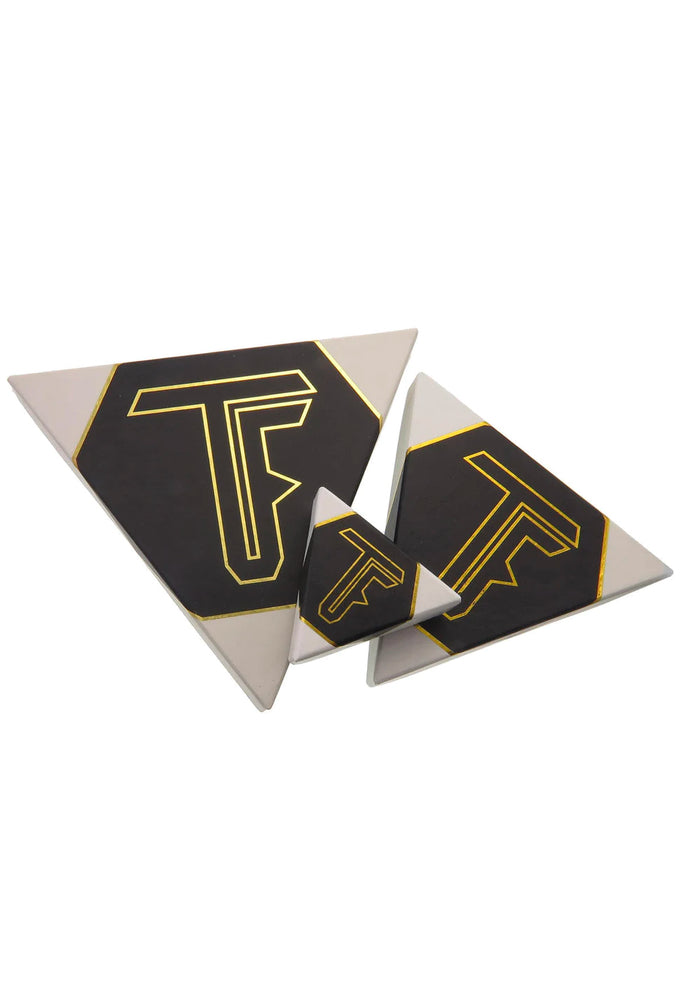 Tiger Frame Rose Quartz Swivel Ring
Description
"Colours are emotions: rays of beauty that transcend the practicalities of life"  
Tiger frame invites you to see the world through her eyes.  A world filled with delightful and delicately coloured gems combined with art deco lines and freeform shapes.
STYLE: Swivel ring.   
MATERIAL:  Gold plate on sterling silver. Rough gem.
Size:  Stone size varies between 9mm-12mm
GEM GUIDE : 
ROSE QUARTZ
Universal Love, Self Love, Unconditional Love

With its blushing pink hue, this exquisite gem holds the power to unleash boundless love into one's life. Whether it be romantic, motherly, or universal love, rose quartz stimulates these feelings in and around you. Be careful it's contagious! Hot tip: Ancient Roman, Greek, and Egyptian cultures used Rose quartz to promote healthy blood circulation resulting in glowing skin.
Sustainable packaging
We believe that every little bit helps, which is why we've posted all our parcels inBetter Packaging's 100% certified compostable and biodegradable Dirt Bagssince 2019. In this time, we've sent over 40,000 orders via compostable bags.
Tiger Frame Rose Quartz Swivel Ring