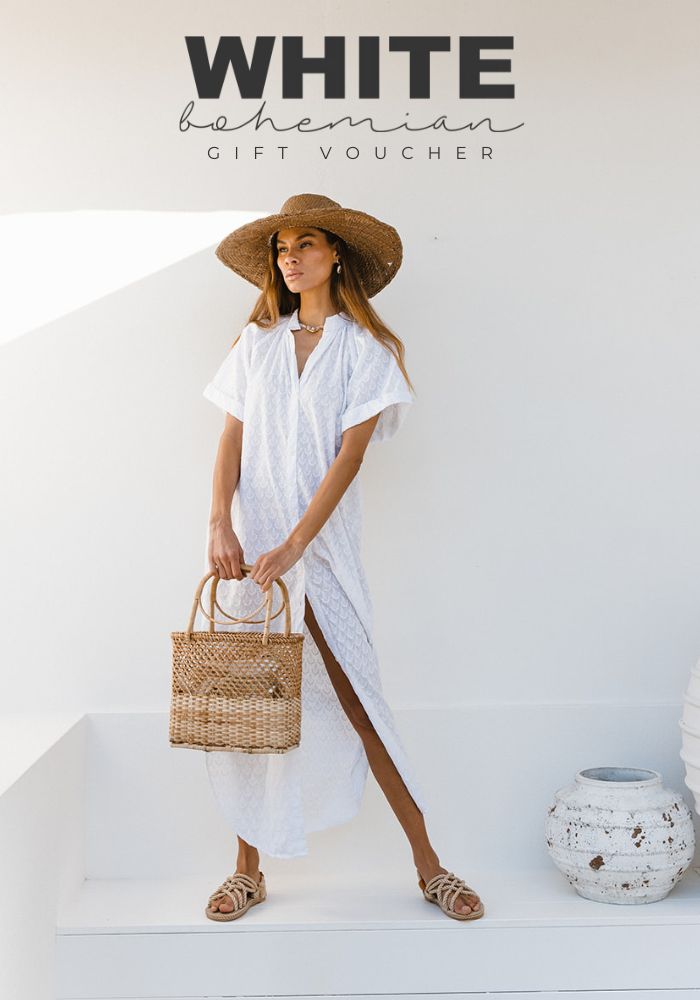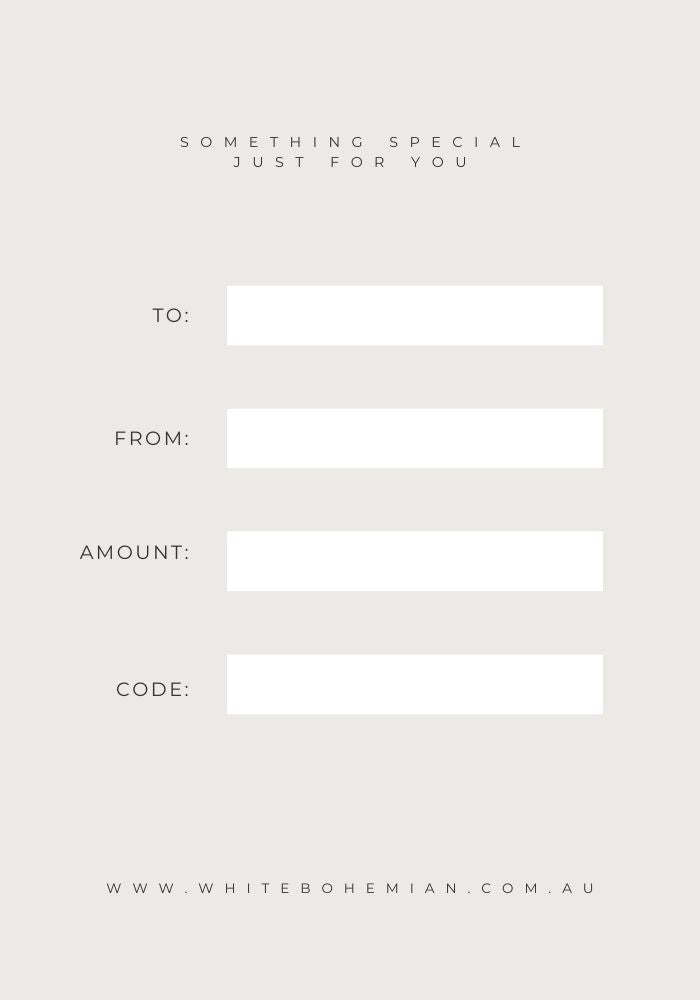 Description
Not sure what gift to get for your bohemian babe, your boho BFF, your Boheme of a Mum, or any other special lady in your life? We've got the perfect gift - the White Bohemian Gift Card.
This online Gift Card will allow you to show your love to your loved one, and allow them to shop at their leisure and get exactly what they desire.
Your Gift Card will be emailed directly to the email address entered, this is an automated system so if you dont see them, check your junk box.
Sustainable packaging
We believe that every little bit helps, which is why we've posted all our parcels inBetter Packaging's 100% certified compostable and biodegradable Dirt Bagssince 2019. In this time, we've sent over 40,000 orders via compostable bags.