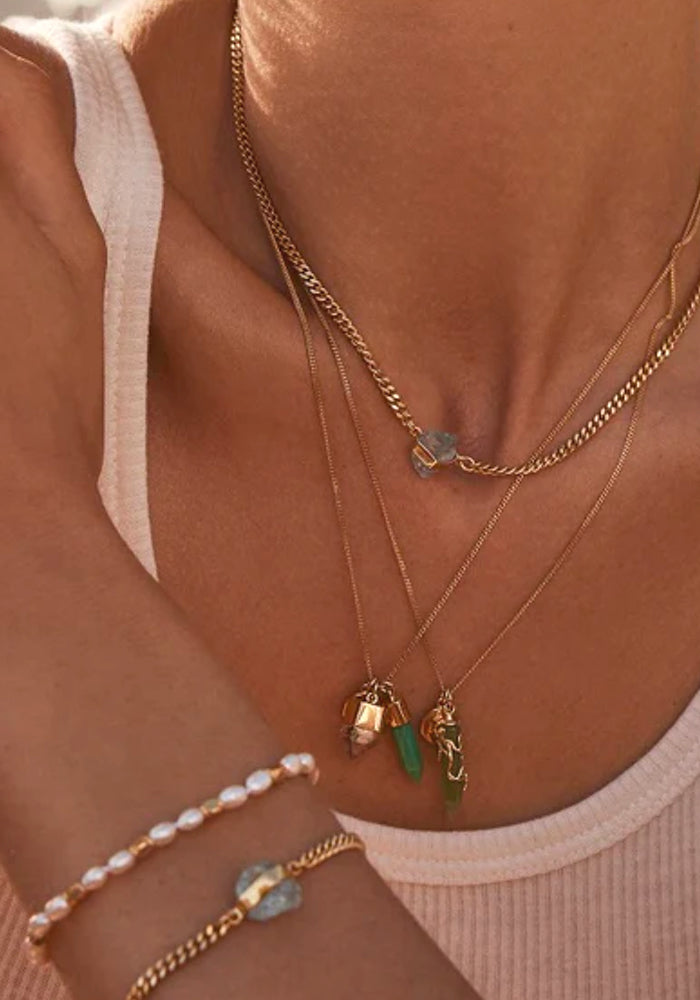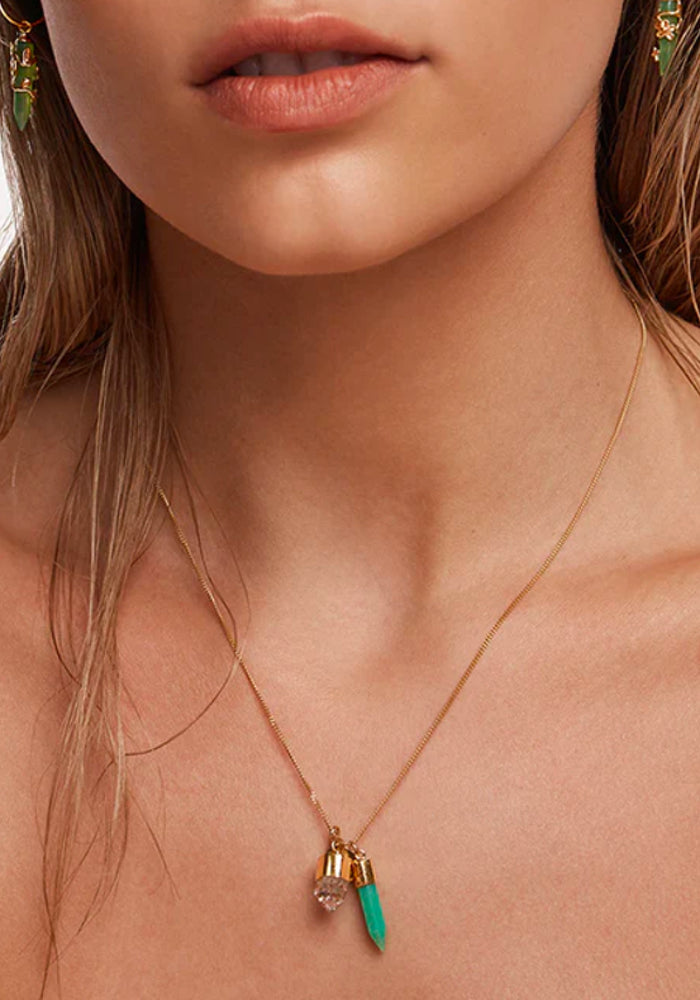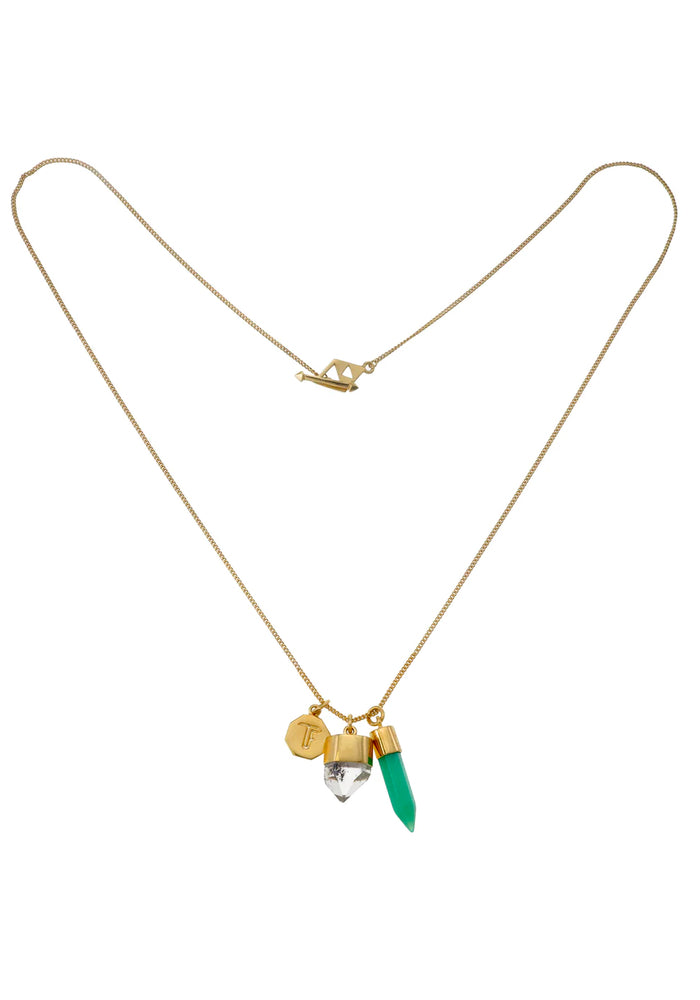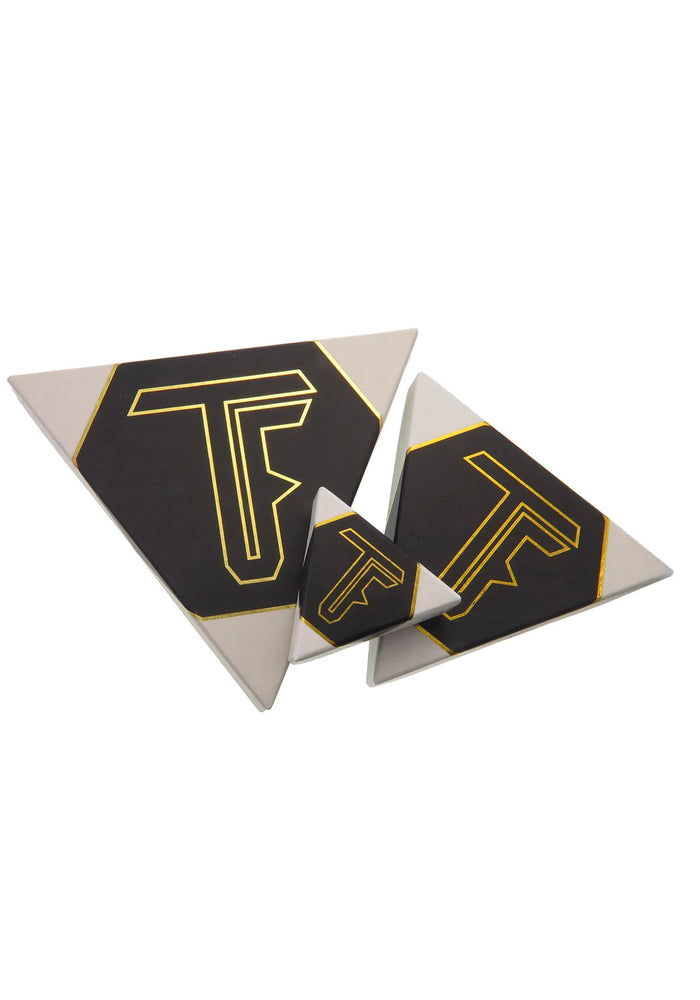 Tiger Frame Charm Chrysoprase & Diamond Necklace
Description
The Superpower charm necklace by Tiger Frame are a lovely feature necklace worn solo or layered with a friend. 
SIZE length 45cm
MATERIAL:  Gold plate on sterling silver. Cut and rough gems. 
Size:  length 45cm. Crystal point 20mmx4 mm with small rough crystal between 7mm-10mm.  

GEM GUIDE : 
CHRYSOPRASE
Happiness, Friendship, Gratitude
The pure green ray of beautiful Chrysoprase facilitates self-expression, courage and gratitude in ones life. It can bring about happiness, which is partly because it helps the wearer get rid of negative thoughts and irritability. Its also enhances and strengthens friendships.
Sustainable packaging
We believe that every little bit helps, which is why we've posted all our parcels inBetter Packaging's 100% certified compostable and biodegradable Dirt Bagssince 2019. In this time, we've sent over 40,000 orders via compostable bags.
Tiger Frame Charm Chrysoprase & Diamond Necklace