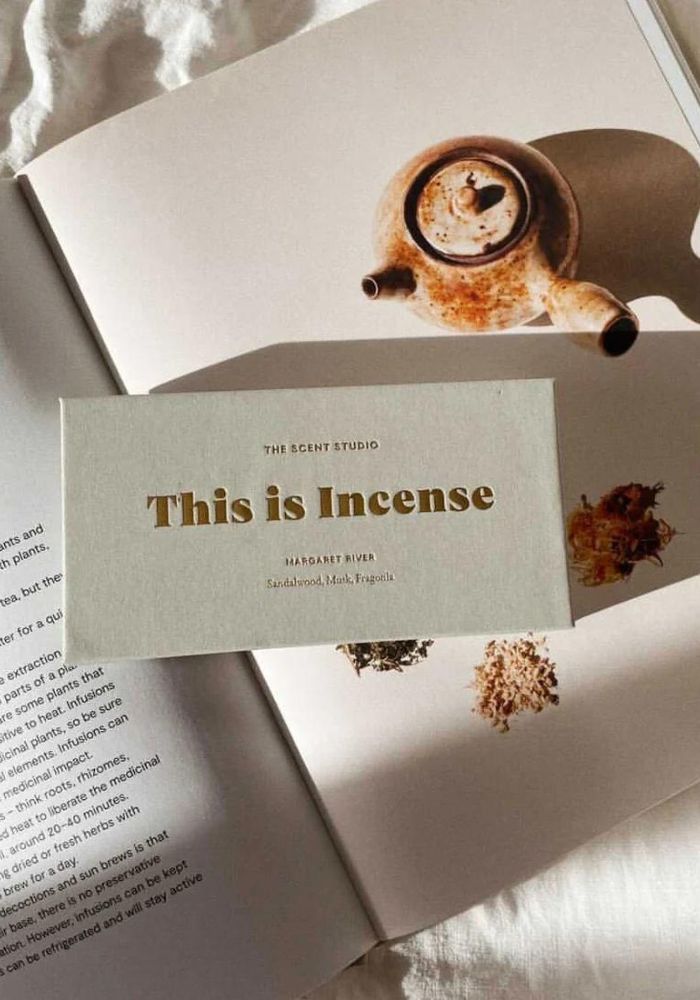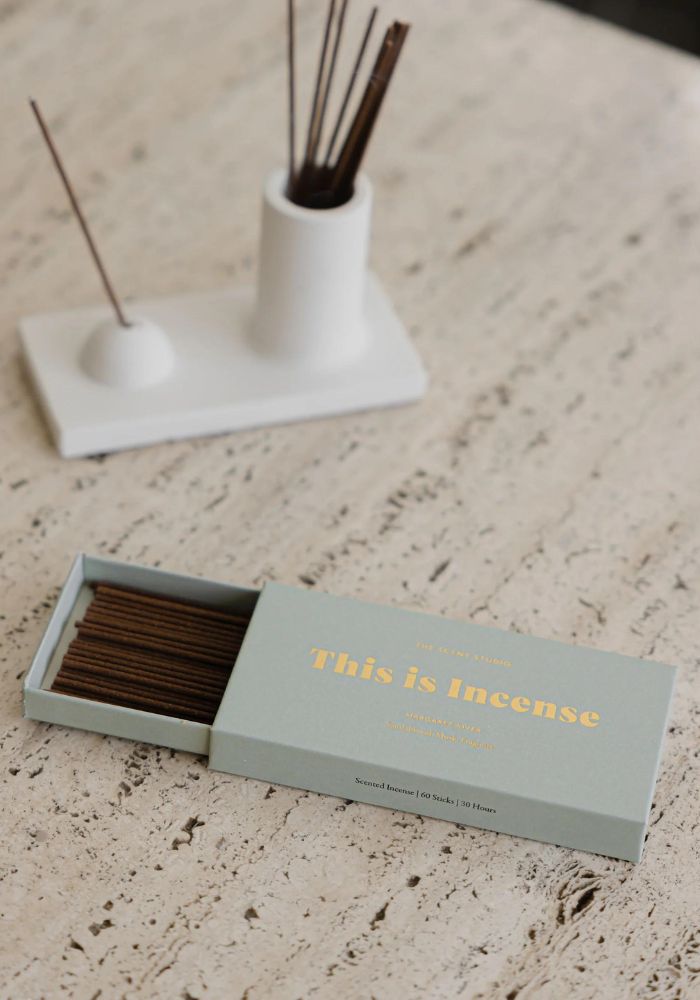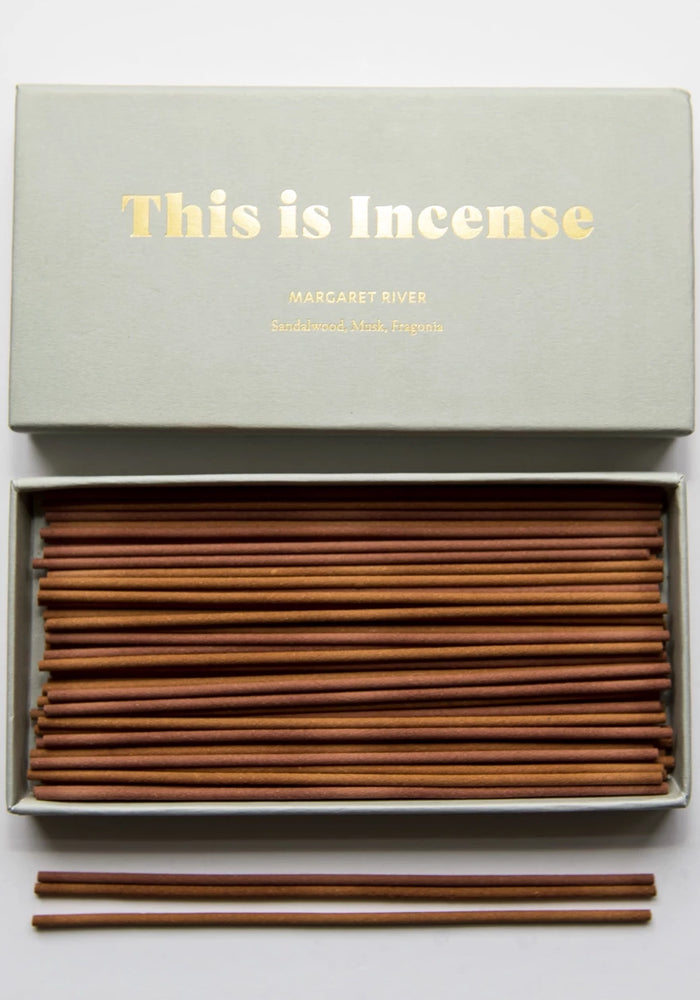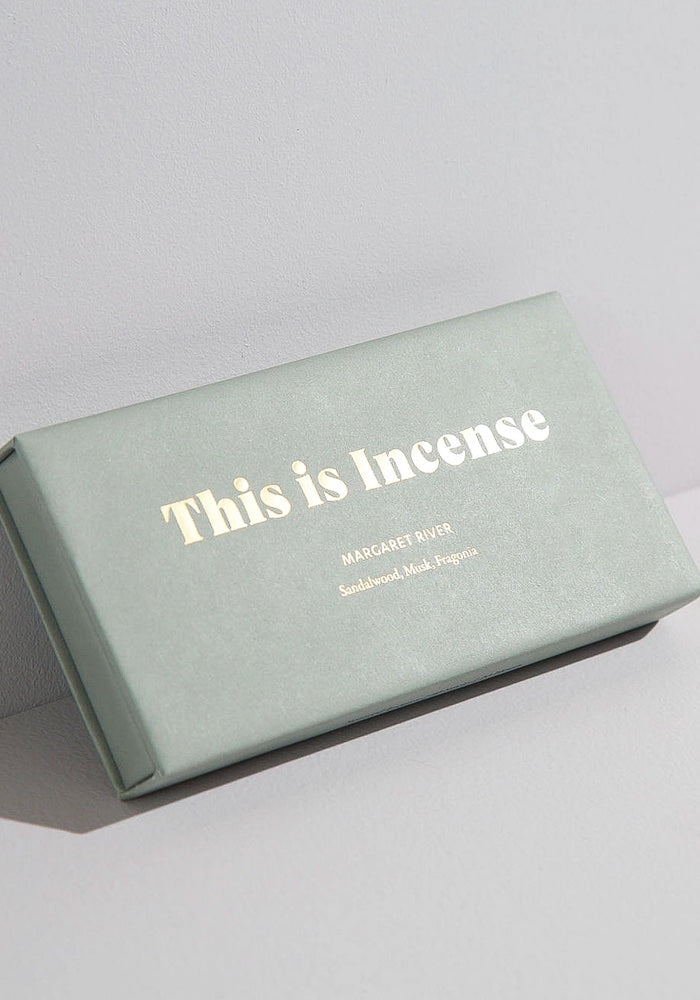 This Is Incense - Margaret River
Description
Think of Forests and vines with a hint of sweet sea spray,  this is what This Is Incense has created with its Margaret River Incense. 
60 Sticks. 20 hour burn time
The sandalwood is the main over note scent making this an emotive and woody scent with a hint of sweet mandarin.
Ingredients 
Sandalwood oil, Fragonia oil, Cedarwood oil, Clove Leaf oil, Patchouli oil, Mandarin Oil
Sustainable packaging
We believe that every little bit helps, which is why we've posted all our parcels inBetter Packaging's 100% certified compostable and biodegradable Dirt Bagssince 2019. In this time, we've sent over 40,000 orders via compostable bags.
This Is Incense - Margaret River