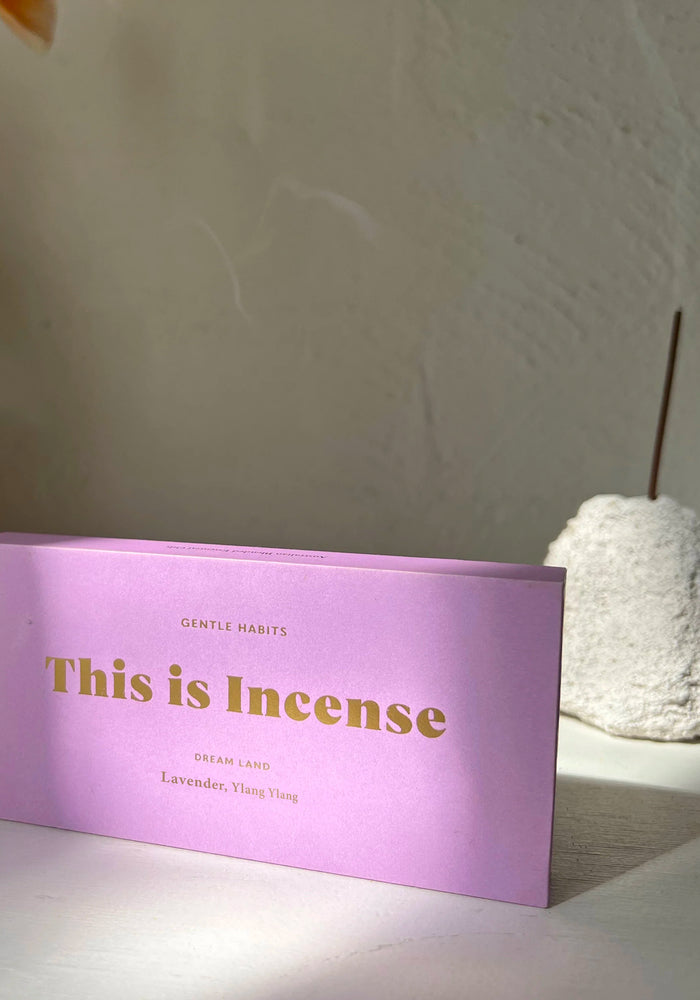 This is Incense - Dreamland
Description
A new and super calming incense by Gentle Habits.
Dreamland is the perfect incense to end your day and create a "wind down mood" . Matched perfectly with with our Gentle Habits sound studio playlist to give you a full sensory experience.

Dreamland incense is made with the blend of two essential oils - the calming and soothing scent of lavender (known for its sleep-promoting and calming properties) and Ylang Ylang.

"The pop purple box has inspired our playlist featuring chill synth dreamy way to end your day."

Ignite + Burn, drop in while we take you to Dreamland…
Sustainable packaging
We believe that every little bit helps, which is why we've posted all our parcels inBetter Packaging's 100% certified compostable and biodegradable Dirt Bagssince 2019. In this time, we've sent over 40,000 orders via compostable bags.
Wear it with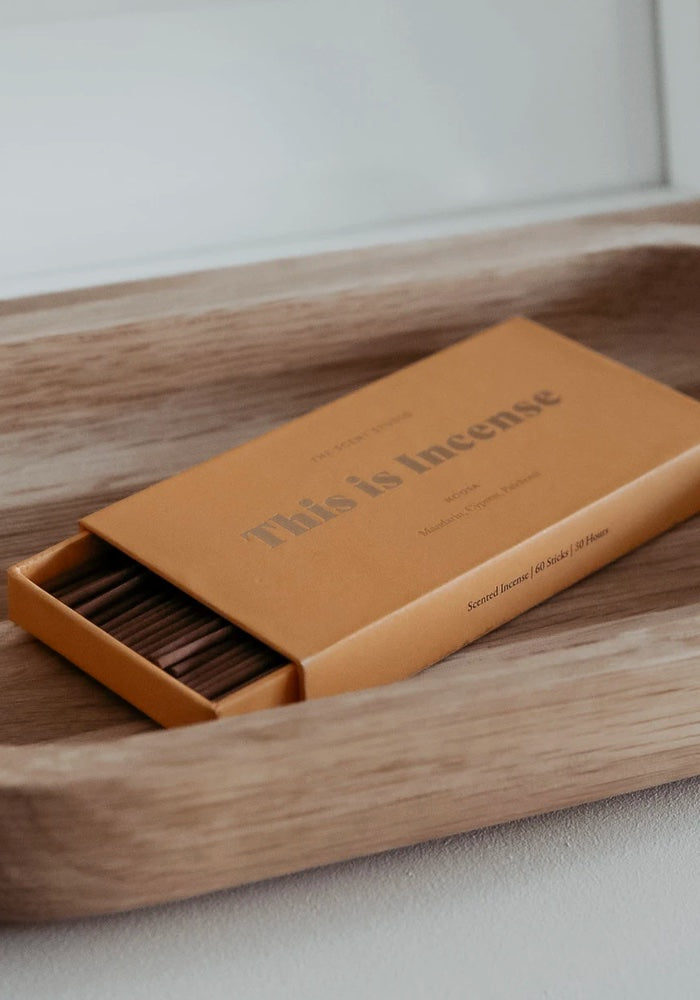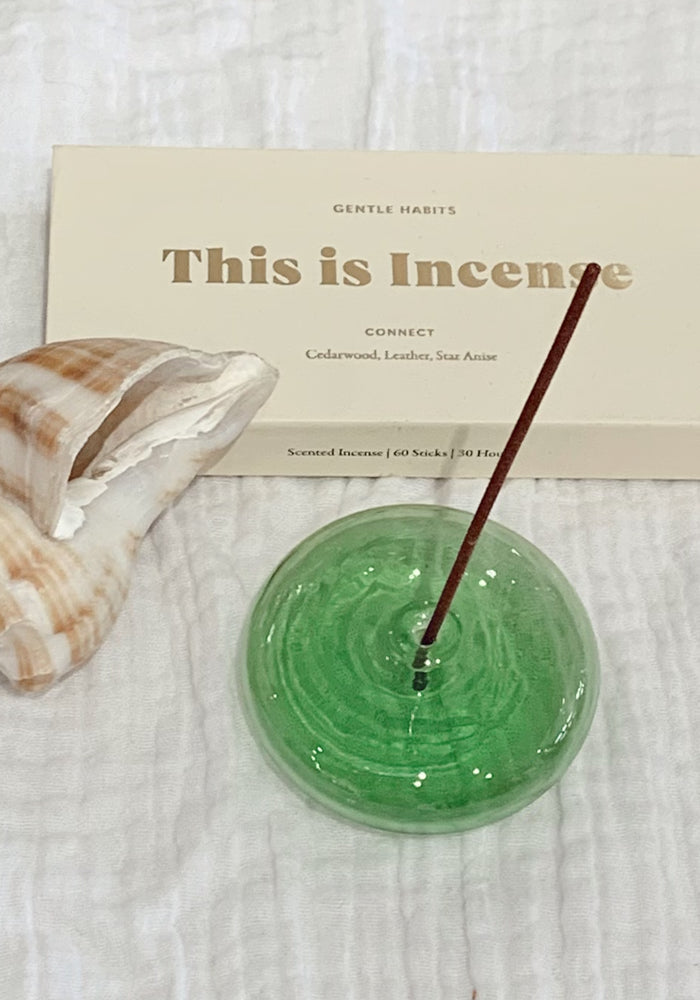 This is Incense - Dreamland