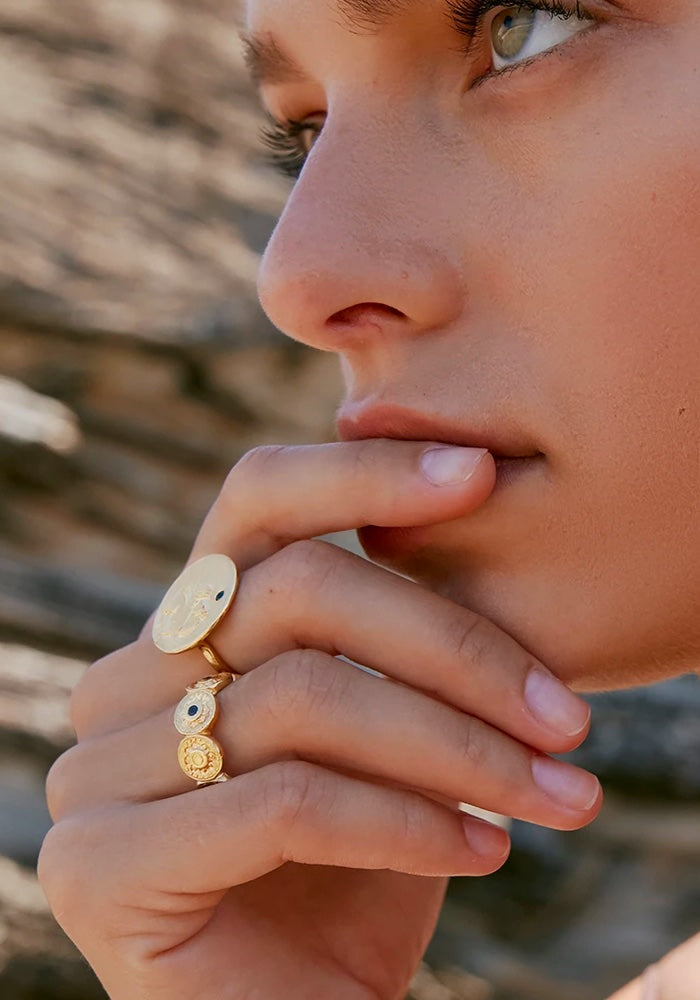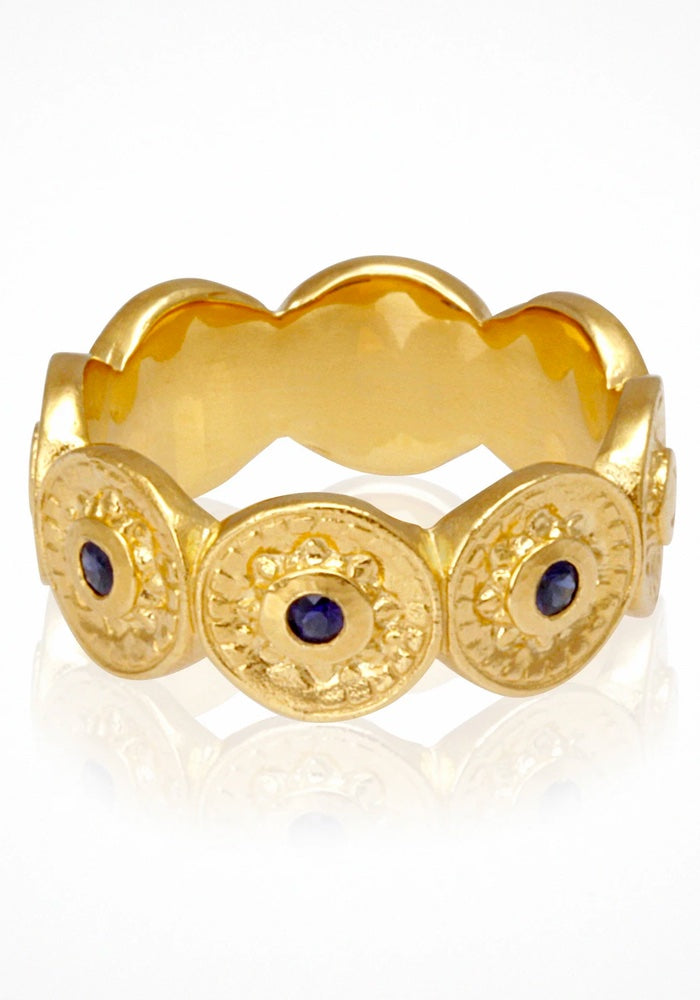 Description
Throughout the ages, the Sun and the Moon have been used as symbols of the masculine and feminine principles as an expression of polarity. They have been mystically represented as deities, or as a Solar King and a Lunar Queen. The Vesta Ring in tumbled 18K Gold Vermeil has three delicate Sapphires that guide us with their wisdom and bring the energy of the Sun and Moon into our daily practices.
STONE PROPERTIES: Blue Sapphires are forever associated with the sacred and considered the gem of gems; a jewel steeped in the history and lore of nearly every religion. To the ancient and medieval world, a Sapphire of heavenly blue signified the height of celestial hope and faith and was believed to bring protection, good fortune, and spiritual insight. The Sapphire is a symbol of power and strength, but also of kindness and wise judgement.
SIZE: 6.5, 7.5 and 8.5 USA Sizing 
ELEMENT: Ethical Sterling Silver
FINISH: Hand tumbled 2.5 micron thickness 18K Gold Vermeil
ELEMENTS:
All of our Jewellery is hand finished according to the highest standard and our craftsman are certified to meet global standards in environmental management, social responsibility, and workplace safety.
Our 18K Gold Vermeil is tested to 2.5 micron thick over a base of 925 Sterling Silver ensuring a durable and long lasting lustre.
Sustainable packaging
We believe that every little bit helps, which is why we've posted all our parcels inBetter Packaging's 100% certified compostable and biodegradable Dirt Bagssince 2019. In this time, we've sent over 40,000 orders via compostable bags.