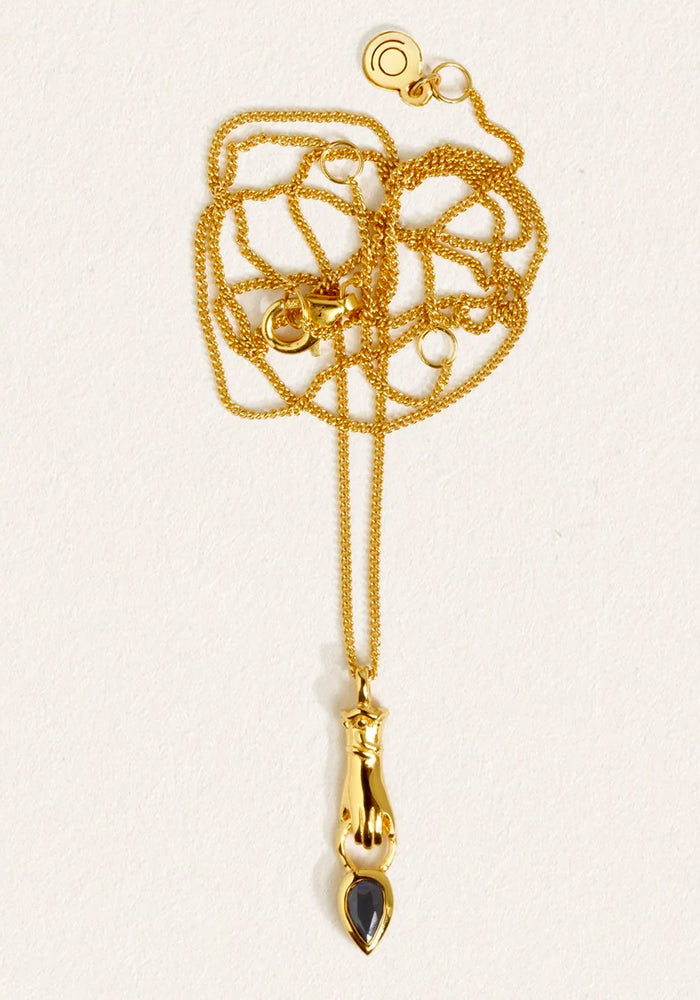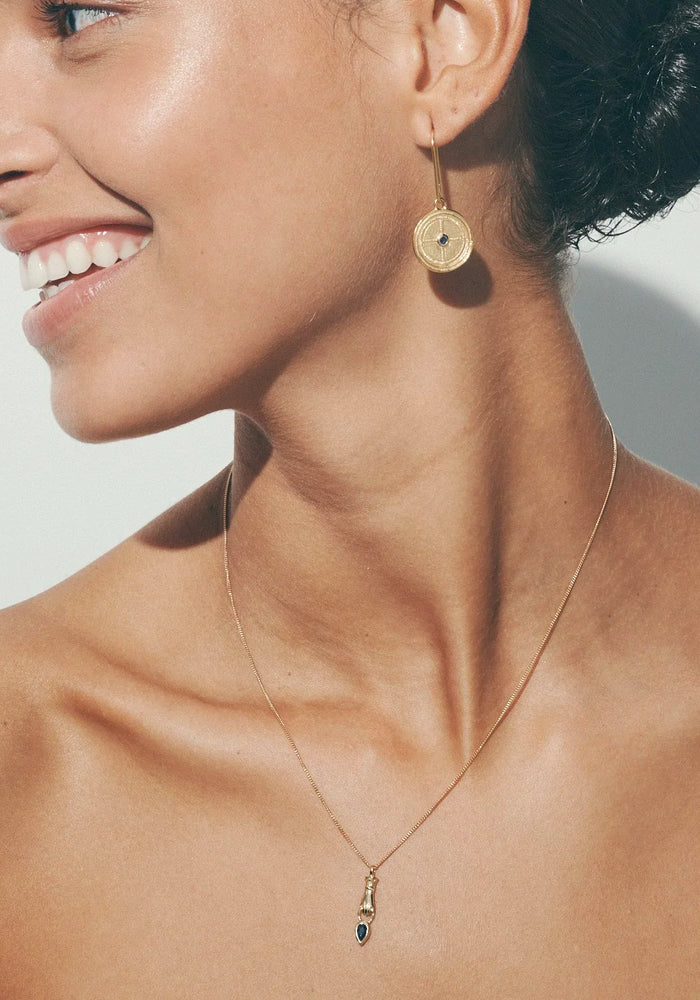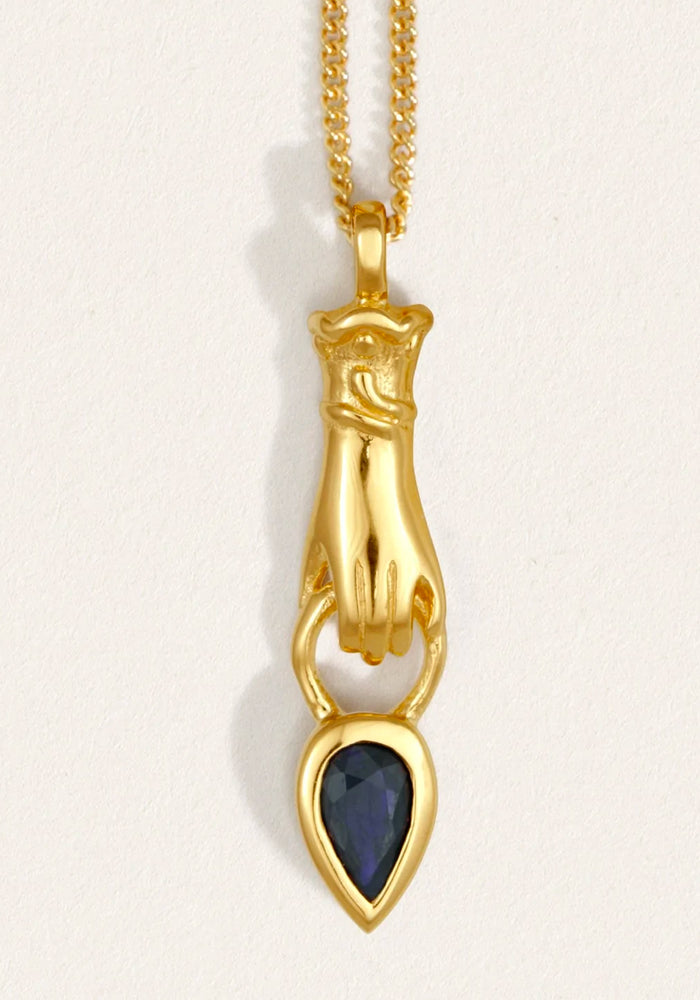 Description
The stunning Sophia necklace features a blue sapphire gemstone.
Blue Sapphire is a precious gemstone associated with wisdom, knowledge and insight. It's celestial blue hues mirror the night sky, associating it with the divine. Sapphire is a status symbol considered sacred across cultures throughout history.
Temple Jewellery
All of our Jewellery is hand-made according to the highest quality and our craftsmen are certified to meet global standards of environmental and social responsibility. Each piece of jewellery comes in its own luxury Temple of the Sun wallet with one gift box per order.
LENGTH: 40cm + 9cm extension
PENDANT: 2cm x 0.5cm
Dimensions+LENGTH: 40cm + 9cm extension
Sustainable packaging
We believe that every little bit helps, which is why we've posted all our parcels inBetter Packaging's 100% certified compostable and biodegradable Dirt Bagssince 2019. In this time, we've sent over 40,000 orders via compostable bags.
Wear it with