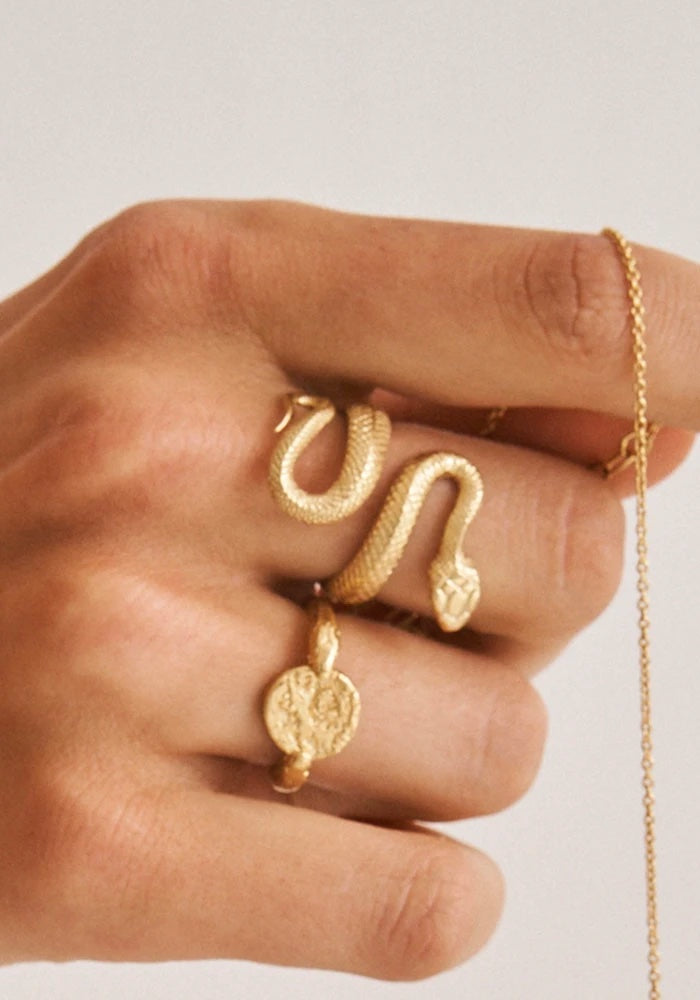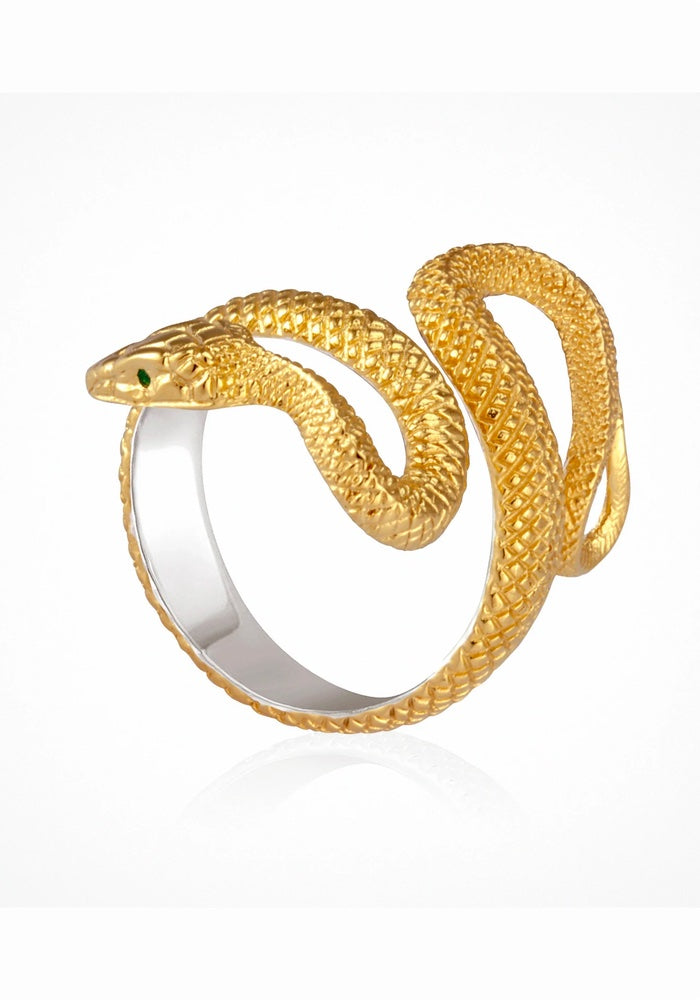 Description
Serpents and snakes have always played an integral role in religion, mythology, and literature. Throughout the ages these mystical creatures have come to symbolise fertility and creative life force. The serpent's shedding of its skin is very symbolic of rebirth, transformation, immortality and healing within our lives. The Serpent Ring, in 18k Gold Vermeil, calls on the inner wisdom of its wearer; reminding them with each new day we're given the opportunity to rebirth into the best versions of ourselves.
Stone Properties
Emerald encourages growth, reflection, peace and balance. It also represents healing and fertility. The verdant tones reflected in the jewel are tempered by a cool blue which symbolises a steadfast bond.
Temple Jewellery
All of our Jewellery is hand-made according to the highest quality and our craftsmen are certified to meet global standards of environmental and social responsibility.
Sustainable packaging
We believe that every little bit helps, which is why we've posted all our parcels inBetter Packaging's 100% certified compostable and biodegradable Dirt Bagssince 2019. In this time, we've sent over 40,000 orders via compostable bags.