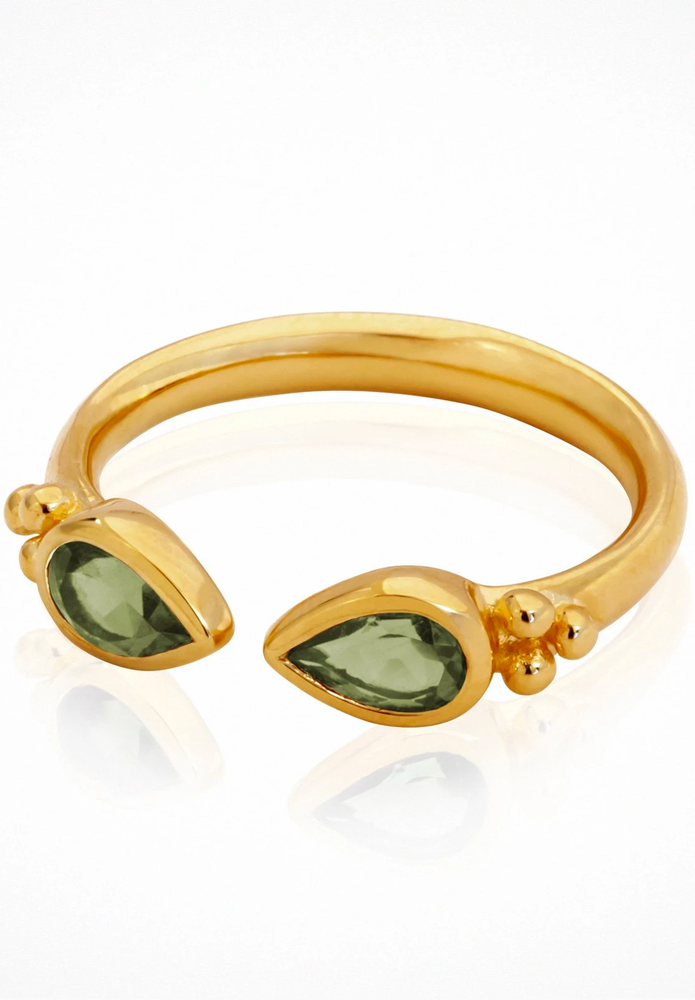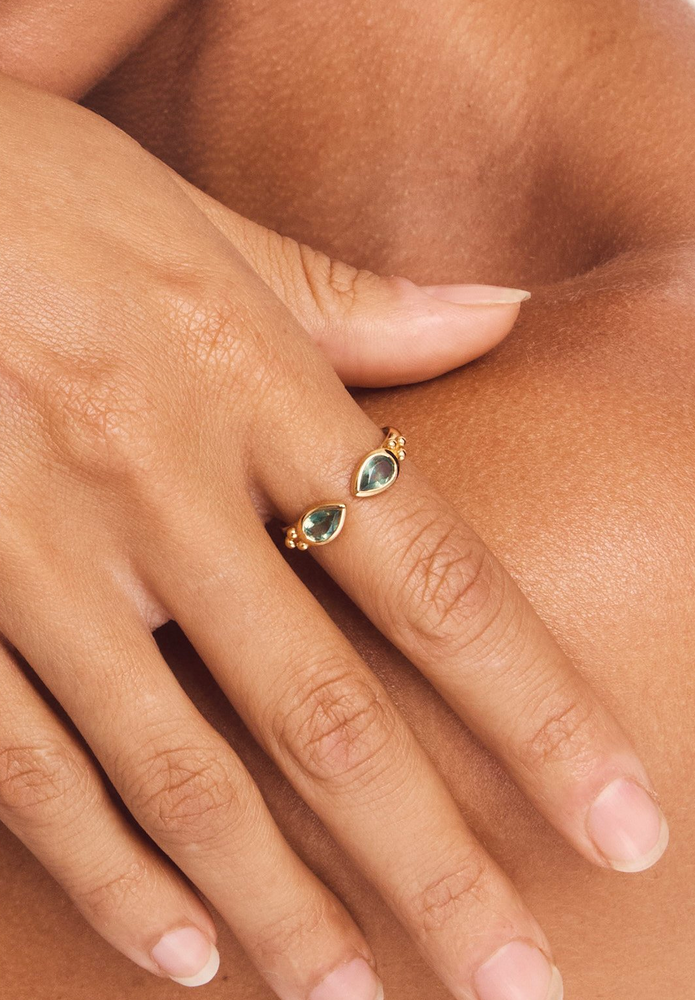 Description
Sarra Ring - Apatite Is the newest addition to the temple of the sun family.  She's perfect for layering with your other favourite pieces. 

The Sarra Ring Apatite Gold in 18K Gold Vermeil is adorned with two pear cut Green Apatite gemstones. The Green Apatite represents abundance and new growth, honouring Persephone the goddess of Spring. An open circle, the Sarra Ring Apatite Gold speaks to possibilities and the vitality of renewal.

Stone Properties
Apatite is regarded for its harnessing of personal power to achieve goals, and also for its clearing away of confusion, apathy, or negativity, which in turn stimulates the intellect to expand in knowledge and truth. These properties may be used for personal growth or for the collective good.
Sustainable packaging
We believe that every little bit helps, which is why we've posted all our parcels inBetter Packaging's 100% certified compostable and biodegradable Dirt Bagssince 2019. In this time, we've sent over 40,000 orders via compostable bags.