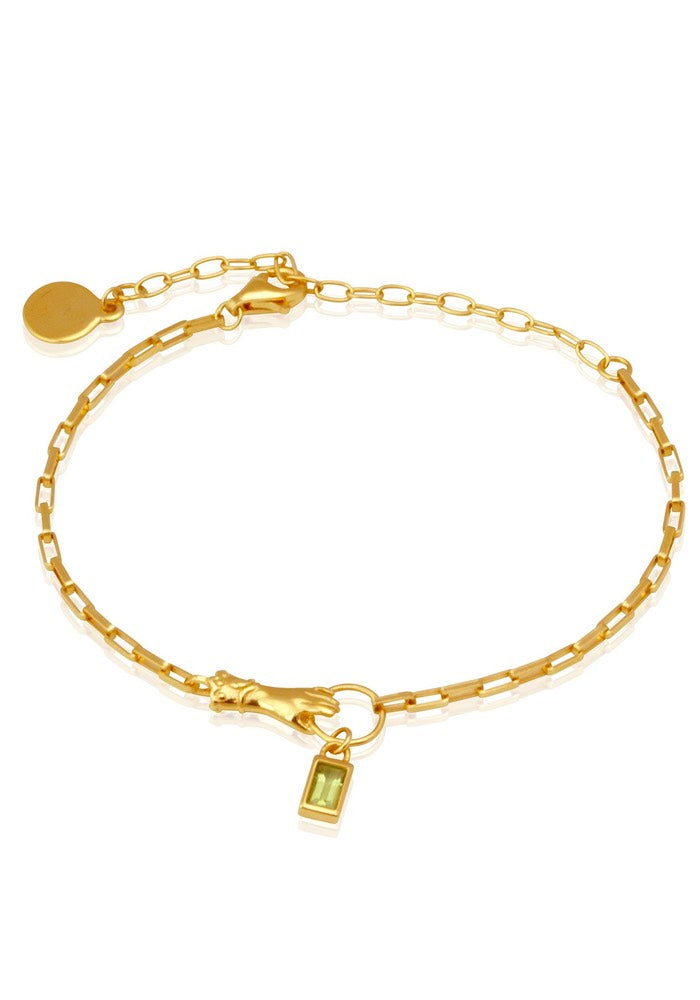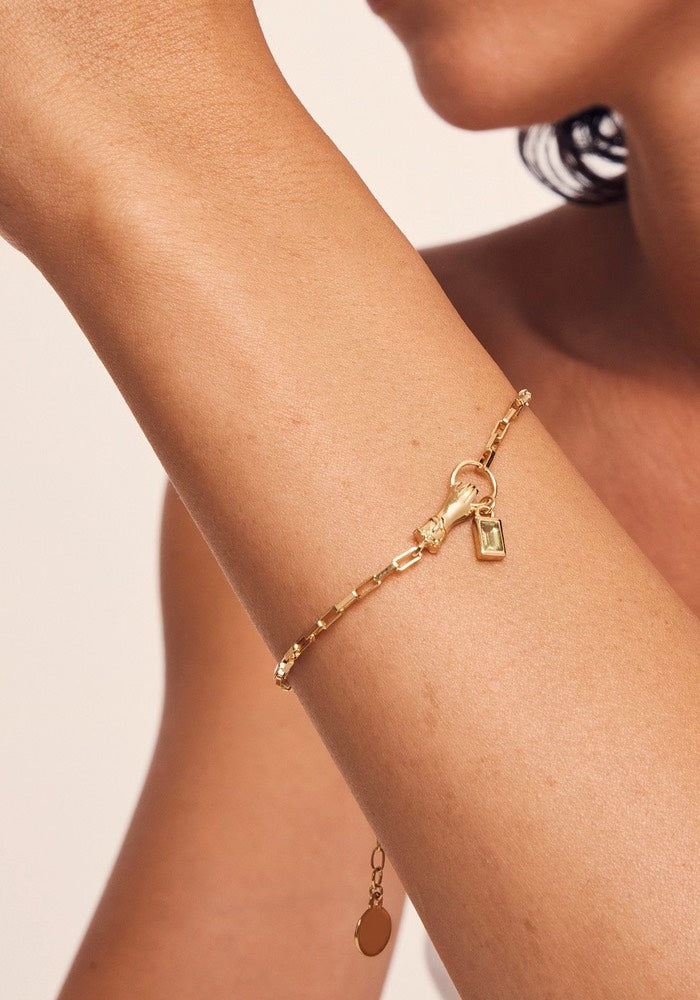 Description
If your a Peridot lover like us you'll fall head over heals for the Alexa Bracelet, she's the the latest in the new "Sol" collection from Temple of the sun.  
The Alexa Bracelet has a long box chain featuring a Victorian inspired hand motif, grasping a golden ring on with a baguette cut peridot charm hangs.  Translating to protector of mankind from Greek, the Alexa's hand symbolises loyalty and strength as it uplifts a peridot stone,  understood to radiate warmth, positivity and creativity.  The Alexa Bracelet reminds us of the power we feel in ourselves when we uplift others.
Sustainable packaging
We believe that every little bit helps, which is why we've posted all our parcels inBetter Packaging's 100% certified compostable and biodegradable Dirt Bagssince 2019. In this time, we've sent over 40,000 orders via compostable bags.