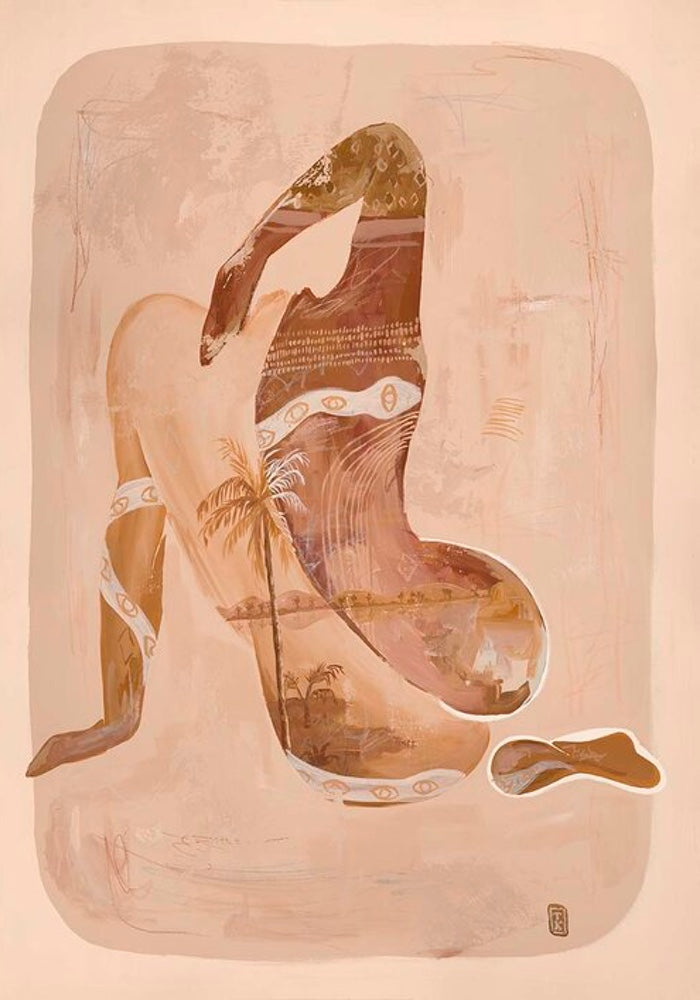 Description
Tahnee Kelland is painter and muralist, currently based in her hometown of Mandurah, Western Australia.Rounded in the subject of spiritual and inward growth, Tahnee's ever evolving painting style sways between symbolism and folk art. Recurring motifs, flowers, foliage and the female form draw the viewer into a reflective and meditative state where balance and serenity are the ultimate reward.
I See You Now will bring any room to life with its dreamy colour palette. 
Printed on 200gsm Fine art smooth, alpha-cullose base paper.
A3: 297 x 420 mm
A1 : 594 x 841 mm
All artworks are printed locally in Australia by Fine photos.
Sustainable packaging
We believe that every little bit helps, which is why we've posted all our parcels inBetter Packaging's 100% certified compostable and biodegradable Dirt Bagssince 2019. In this time, we've sent over 40,000 orders via compostable bags.