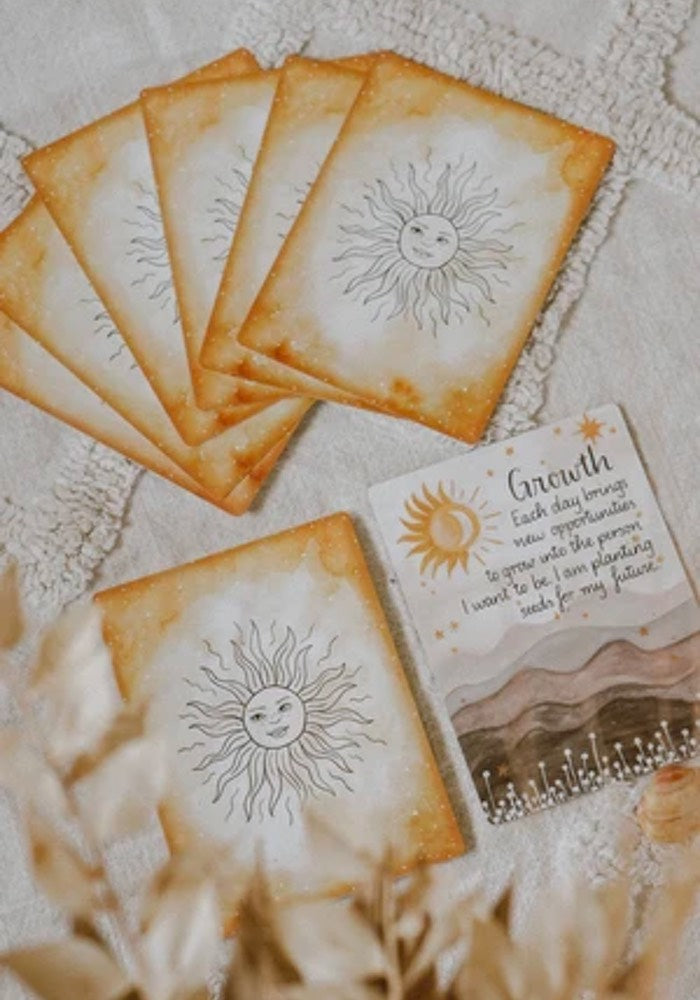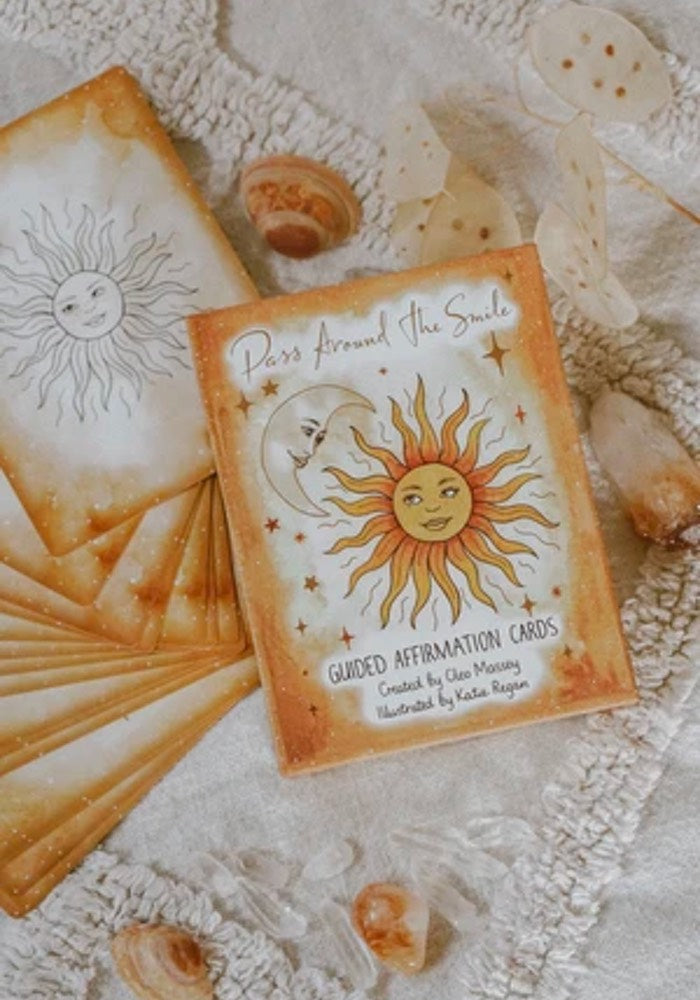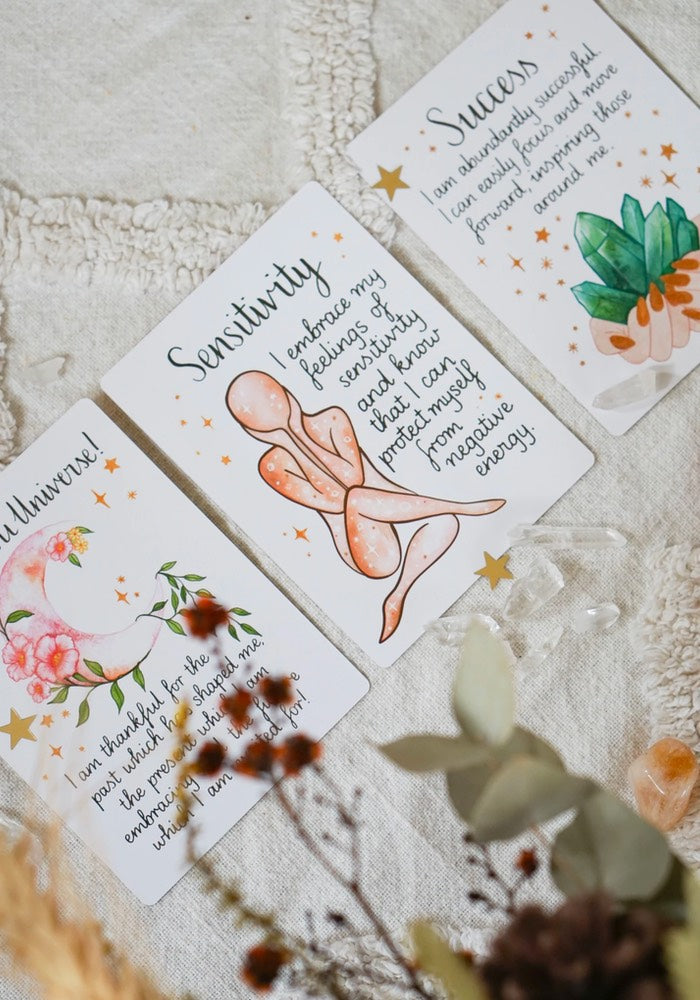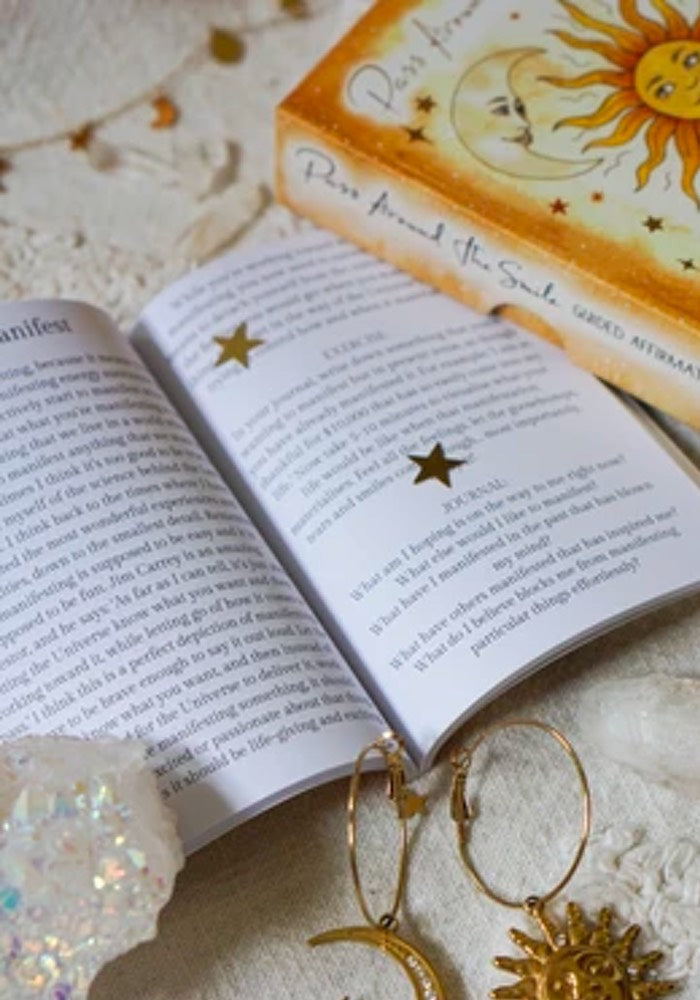 Pass Around the Smile - Guided Affirmation cards
Description
What is included?
☾ Pass Around the Smile's Guided Affirmation Card Box
☾ 42 Hand drawn cards with illustrations and messages
☾ Guide booklet with in depth meanings, journal prompts, exercises and instructions.
Written by Cleo Massey, illustrated by Katie Regan. 
Hello! I'm so excited you came across my Guided Affirmation Cards! So much love and good energy went into creating these cards and my wish is that they bring you the positivity and guidance that you deserve. These beautifully hand drawn cards have specific affirmations which can help answer your questions and gently guide you toward living a life true to you. The perfect set of cards to help you let go of the negative and bring in the positive. It is time to manifest your dream life! Let the magic begin…
This deck can be used on its own, or in conjunction with my first deck of Positive Guidance Cards for deeper readi
Sustainable packaging
We believe that every little bit helps, which is why we've posted all our parcels inBetter Packaging's 100% certified compostable and biodegradable Dirt Bagssince 2019. In this time, we've sent over 40,000 orders via compostable bags.
Pass Around the Smile - Guided Affirmation cards