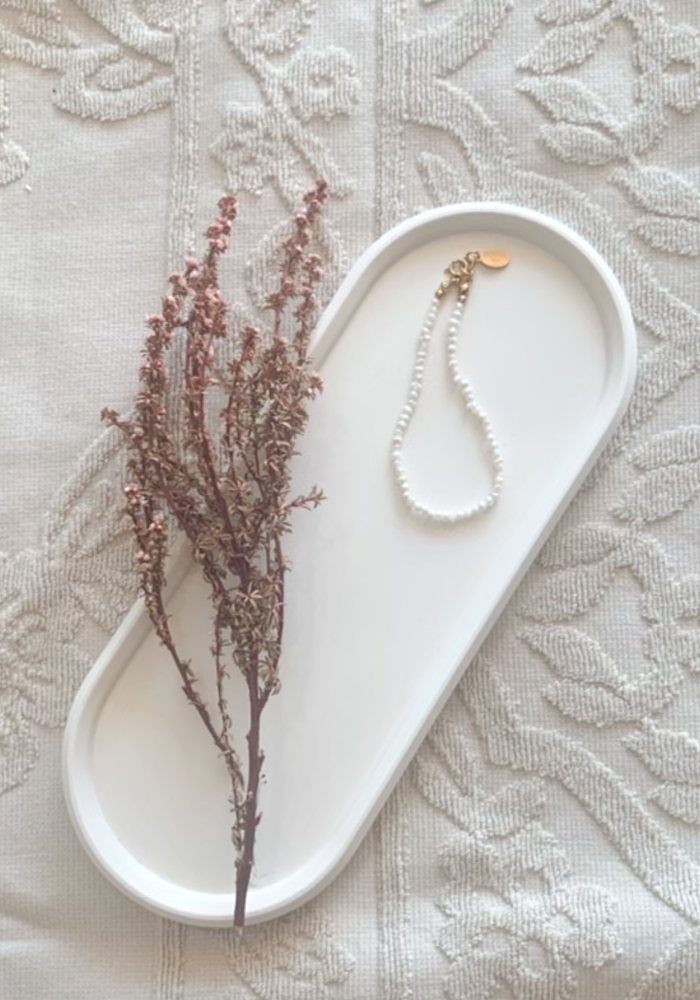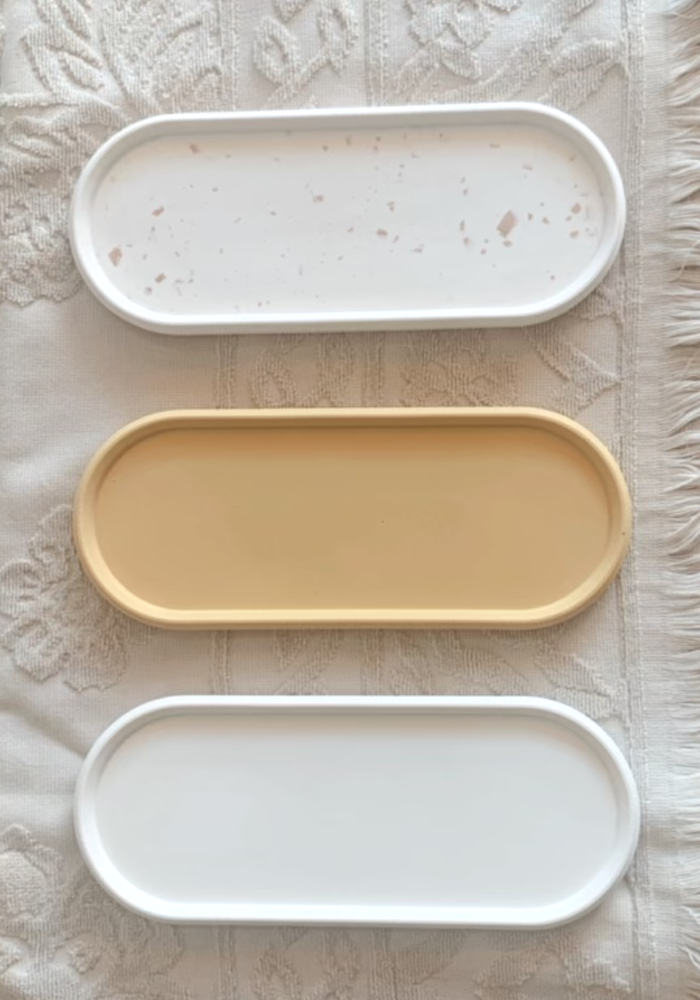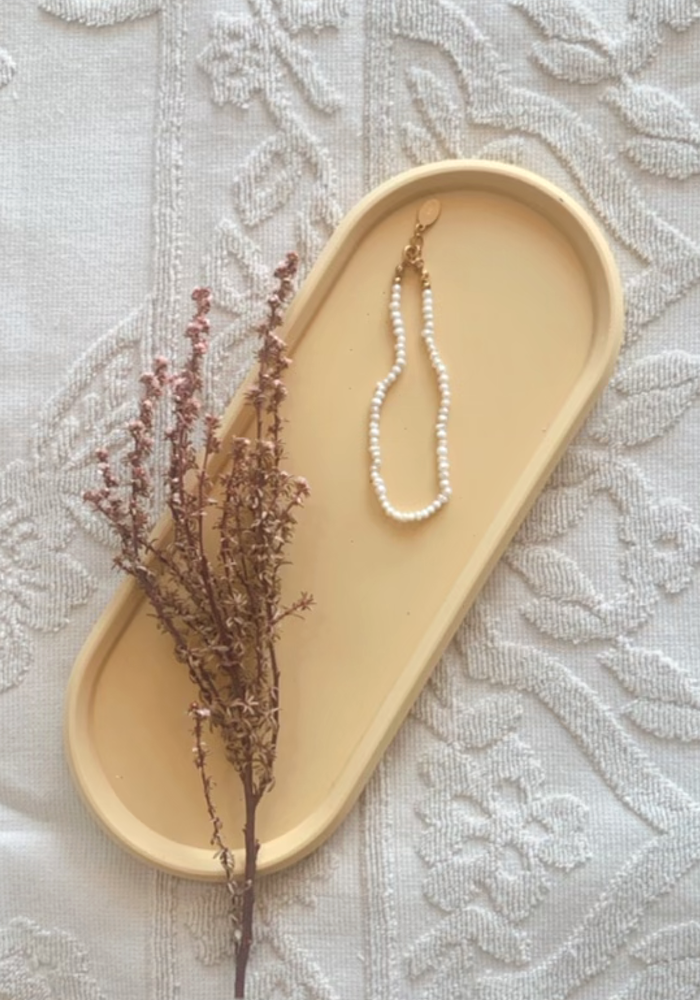 Havana Oval Tray - 3 Colors
Description
Handmade in Australia, these stylish oval trays are a beautiful way to keep your jewellery, makeup, trinkets, glasses, liquid soaps - anything that you can think of really! They are lightweight, durable and cool to the touch. These are a larger version of our popular standard Belize! 
Each item is made to order, and casted here in Australia in a variety of moulds, then sanded by hand for a smooth finish. It is then sealed with a water resistant sealer to protect stains and water damage. Jesmonite is not water proof. 
Please keep these products indoors as the outdoor elements can shorten their lifespan and cause blemishes.
Sustainable packaging
We believe that every little bit helps, which is why we've posted all our parcels inBetter Packaging's 100% certified compostable and biodegradable Dirt Bagssince 2019. In this time, we've sent over 40,000 orders via compostable bags.
Havana Oval Tray - 3 Colors