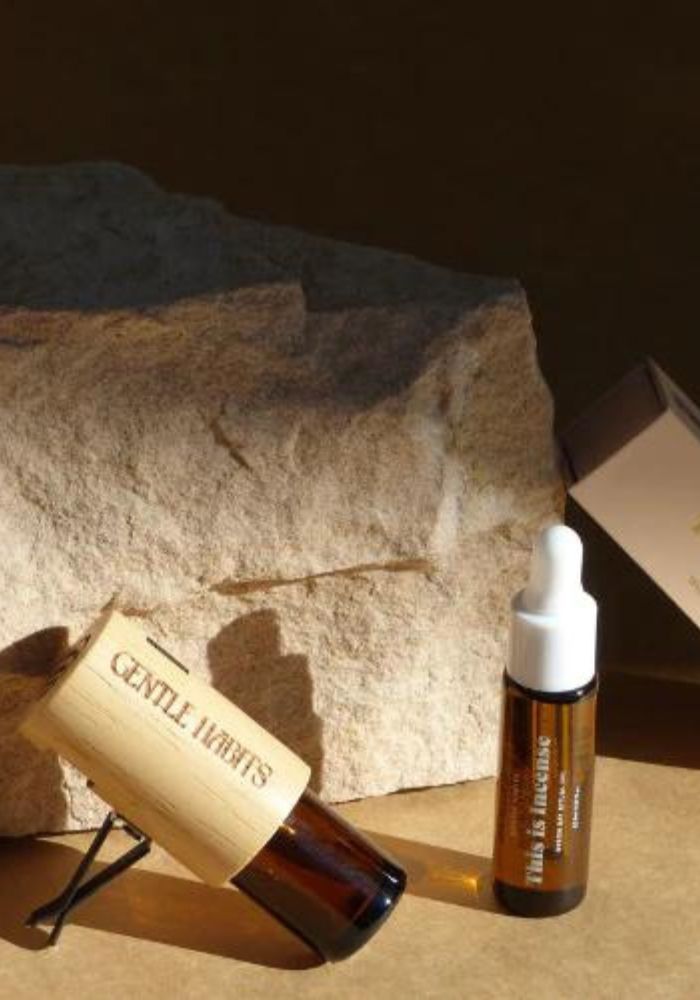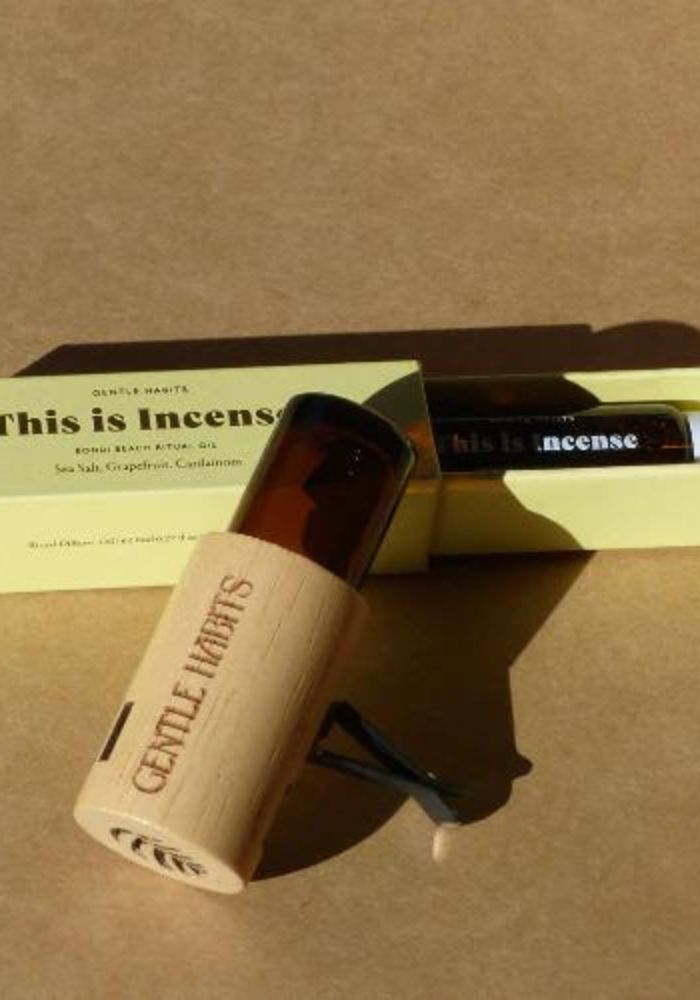 Description
Gentle habits has thought of everything,  not only have they crafted the most delicious scents for your home but now you can travel continuing your daily ritual. Made to clip onto your air vent, it comes with 3 blank sticks to interchange once you have finished with the scent.
Directions
Use empty 5ml vessel to place oil in approx 3/4 full (do not to overfill )
Place infuser stick in top of bottle and push into the oil.
For instant scent turn the dipped stick around to top.
Place diffuser top with clip on bottle and attach the Car Diffuser securely over your air vent.
As there is liquid in the bottle, please do not tilt the diffuser. Make sure the diffuser perpendicular to the ground during usage. Keep cap on when not in use.

Once finished wash out and use again with another blank infuser stick.
Sustainable packaging
We believe that every little bit helps, which is why we've posted all our parcels inBetter Packaging's 100% certified compostable and biodegradable Dirt Bagssince 2019. In this time, we've sent over 40,000 orders via compostable bags.