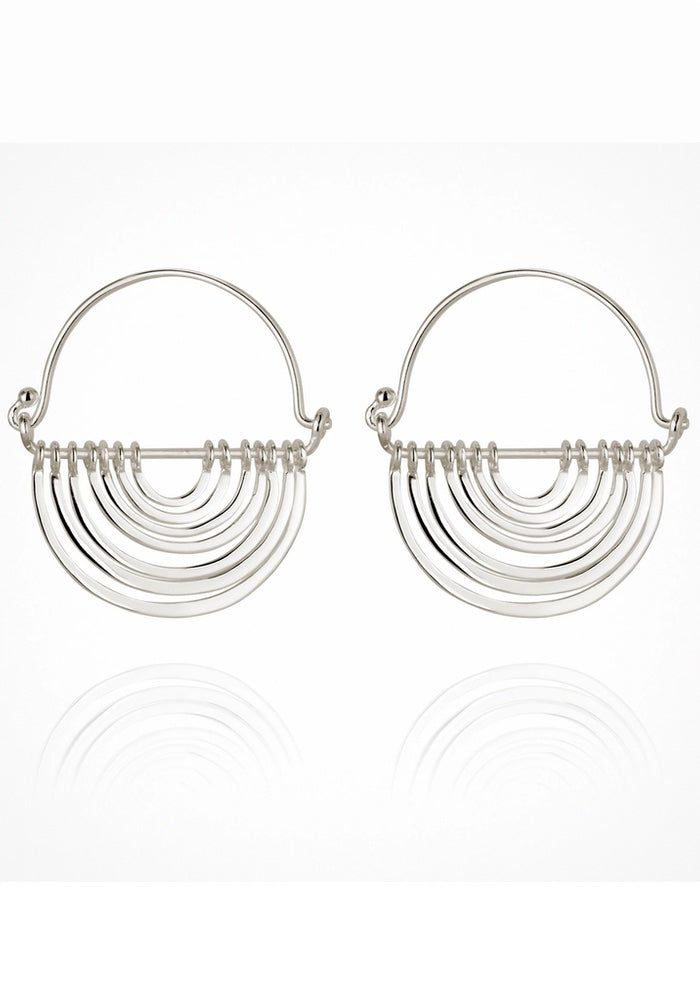 Description
Hoop earrings were popular within the ancient Greek culture, dating back to the 5th century BC. The Baye Earrings, in cross-brushed polished Ethical Sterling Silver, have seven hand-shaped semi-circles that hang symmetrically and ripple in harmony as they move. The number seven has a very particular symbolic meaning; in many cultures it's considered beneficial and protective. The seven is the Seeker, the Thinker and the Searcher of Truth.

Temple Jewellery
All of our Jewellery is hand-made according to the highest quality and our craftsmen are certified to meet global standards of environmental and social responsibility.
Sustainable packaging
We believe that every little bit helps, which is why we've posted all our parcels inBetter Packaging's 100% certified compostable and biodegradable Dirt Bagssince 2019. In this time, we've sent over 40,000 orders via compostable bags.