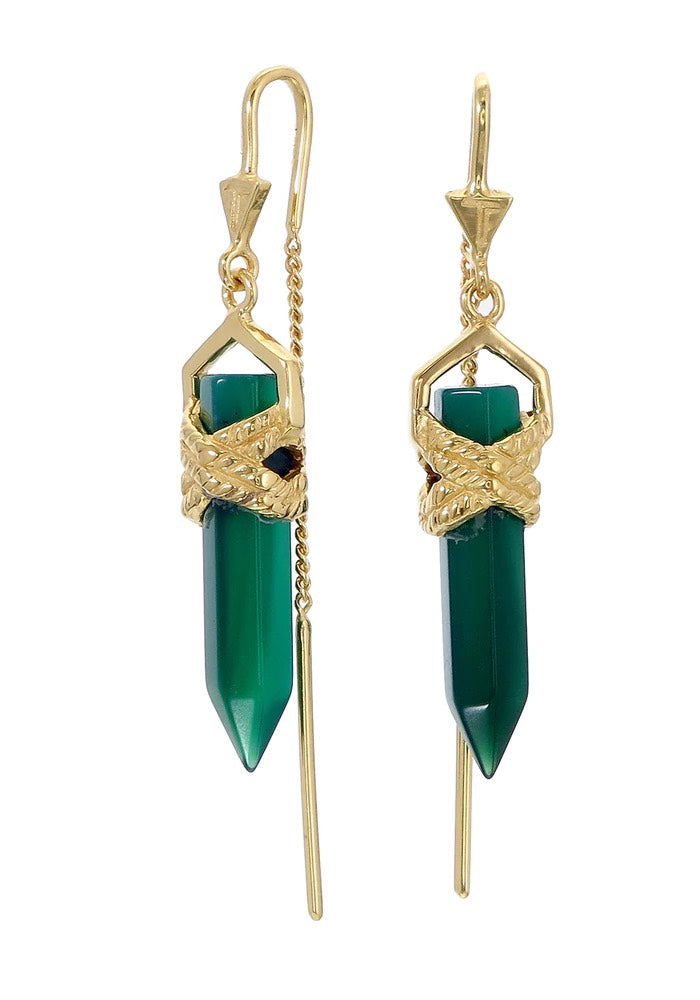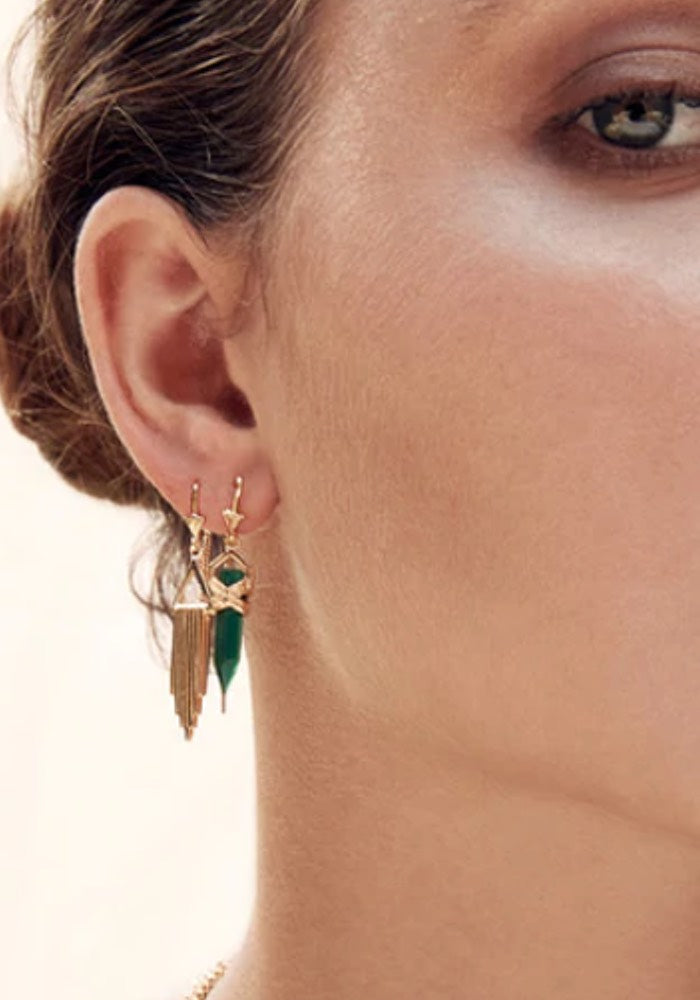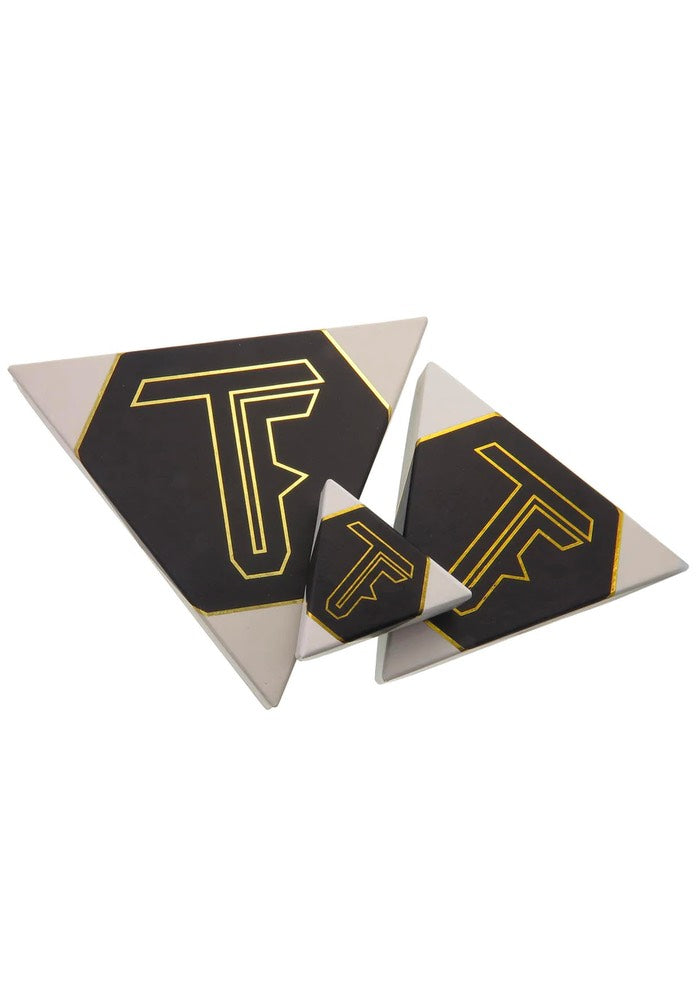 Tiger Frame Gold Rope Bezel Earrings - Green Onyx
Description
"Colours are emotions: rays of beauty that transcend the practicalities of life"  
Tiger frame invites you to see the world through her eyes.  A world filled with delightful and delicately coloured gems combined with art deco lines and freeform shapes.
MATERIAL: Gold plate on sterling silver. Green onyx crystal points. 
GEM GUIDE : GREEN ONYX Intelligence, Communication, Confidence
Green onyx is an excellent gem for relieving one of their physical, emotional and mental stress. Green onyx soothes the heart and elevates brain power allowing one to express thoughts and feelings openly and confidently.
Size: crystal points 20mil long x 4mil wide.
Sustainable packaging
We believe that every little bit helps, which is why we've posted all our parcels inBetter Packaging's 100% certified compostable and biodegradable Dirt Bagssince 2019. In this time, we've sent over 40,000 orders via compostable bags.
Tiger Frame Gold Rope Bezel Earrings - Green Onyx