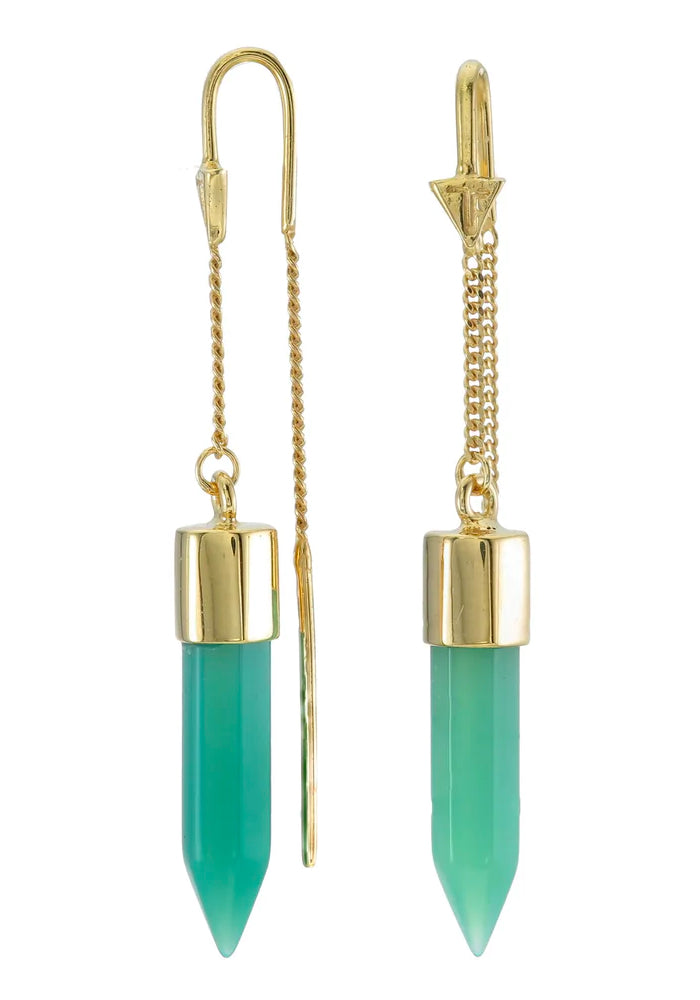 Tiger Frame Crystal Pull Through Earrings - Chyrsoprase
Description
"Colours are emotions: rays of beauty that transcend the practicalities of life"  
Tiger frame invites you to see the world through her eyes.  A world filled with delightful and delicately coloured gems combined with art deco lines and freeform shapes.
Size: Crystal points 20mm long x 4mm wide              
GEM GUIDE : 
CHRYSOPRASE
Happiness, Friendship, Gratitude
The pure green ray of beautiful Chrysoprase facilitates self-expression, courage, and gratitude in one's life. It can bring about happiness, partly because it helps the wearer eliminate negative thoughts and irritability. It also enhances and strengthens friendships. 
Sustainable packaging
We believe that every little bit helps, which is why we've posted all our parcels inBetter Packaging's 100% certified compostable and biodegradable Dirt Bagssince 2019. In this time, we've sent over 40,000 orders via compostable bags.
Tiger Frame Crystal Pull Through Earrings - Chyrsoprase