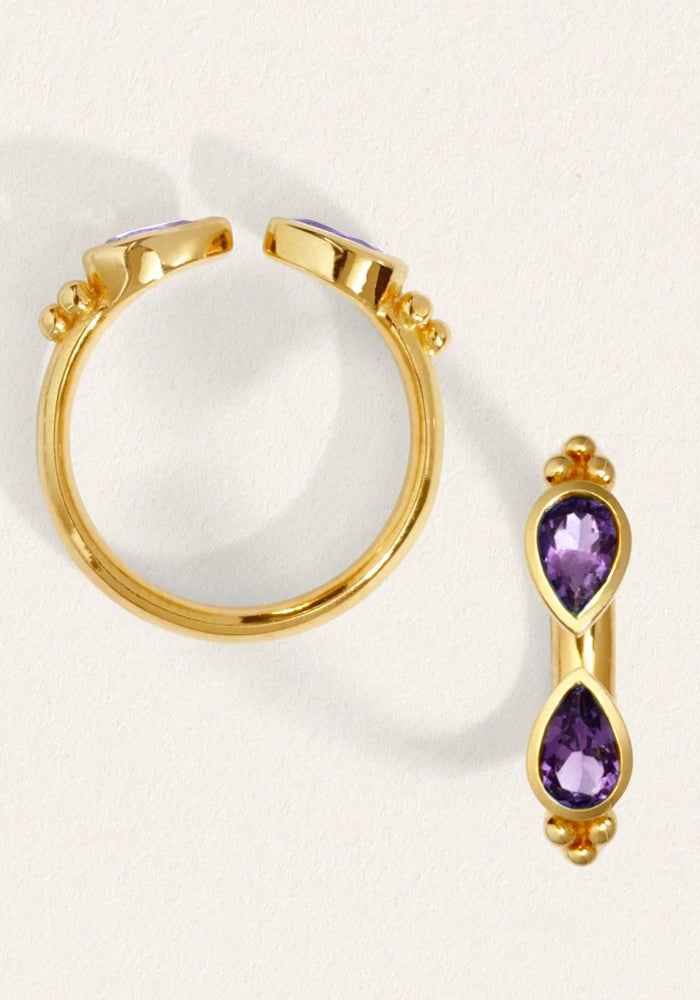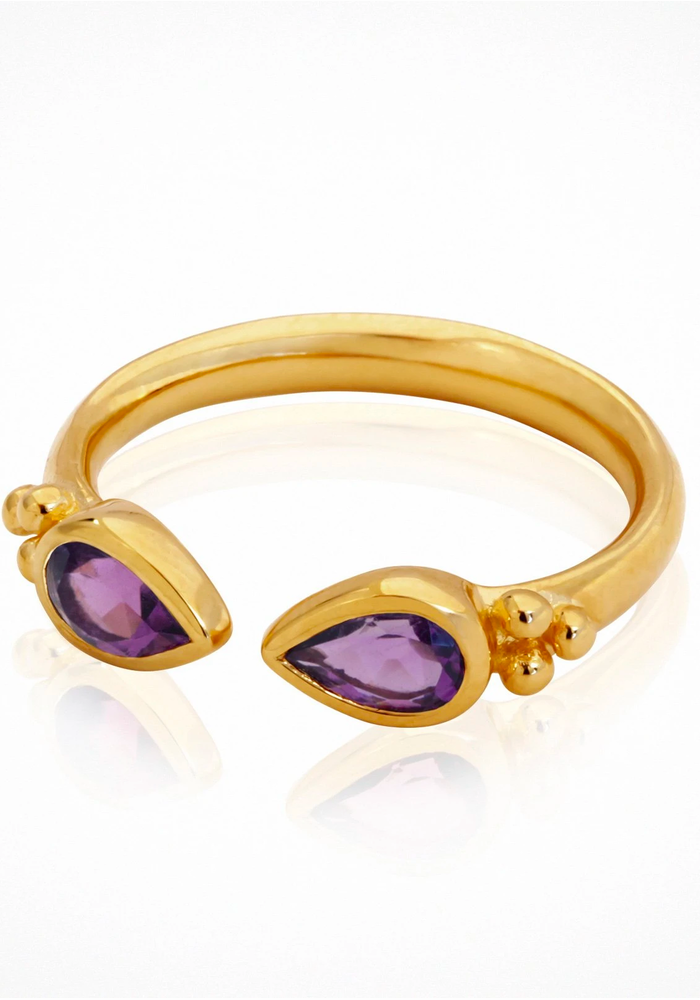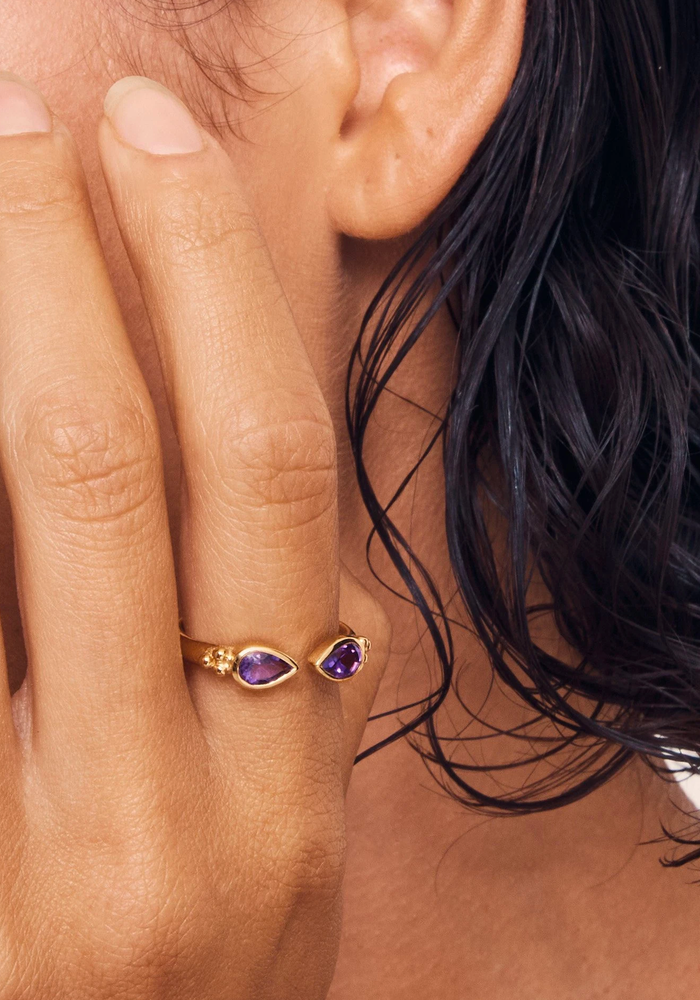 Description
Sarra Ring - Apatite Is the newest addition to the temple of the sun family.  She's perfect for layering with your other favourite pieces. 

The Sarra Ring Amethyst Gold in 18K Gold Vermeil is adorned with two pear cut  Amethyst gemstones. The Amethyst stones represent the Lotus flower, used in many cultures as a symbol of purity, enlightenment and rebirth. An open circle, the Sarra Ring Amethyst Gold speaks to possibilities and our ongoing journey of self evolution.
Stone Properties
Amethyst is a soothing stone associated with feelings of calmness, balance, intuition and wellbeing. It is used in meditation practices and has long been valued for its beautiful violet hues. 
* This item features a natural gemstone. Please note that there can be slight variations in the colour and texturing of each stone - which makes every piece unique.
Sustainable packaging
We believe that every little bit helps, which is why we've posted all our parcels inBetter Packaging's 100% certified compostable and biodegradable Dirt Bagssince 2019. In this time, we've sent over 40,000 orders via compostable bags.