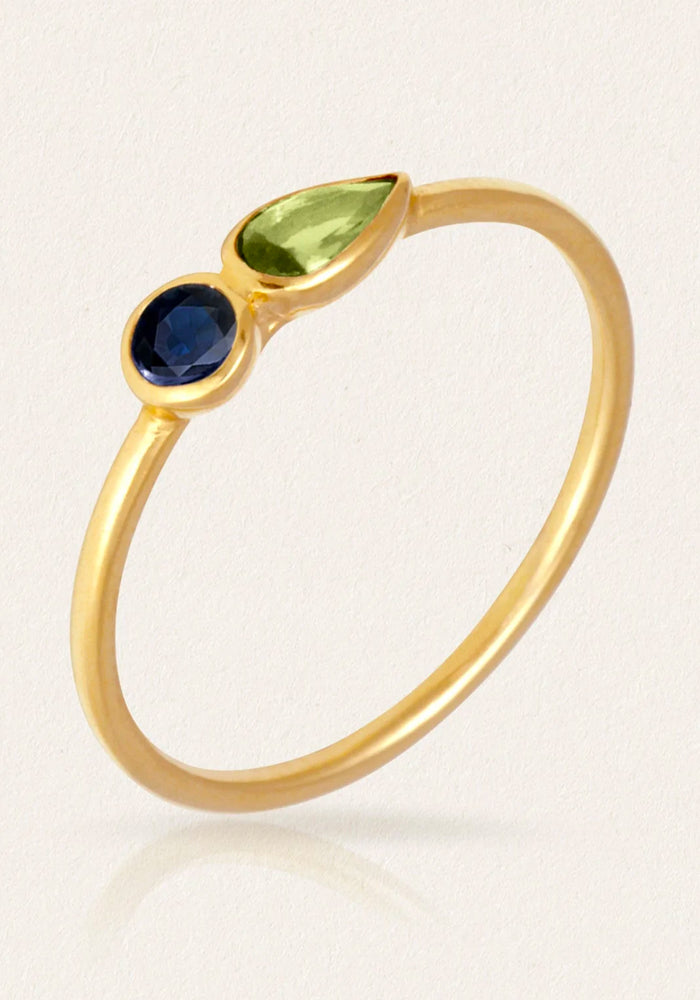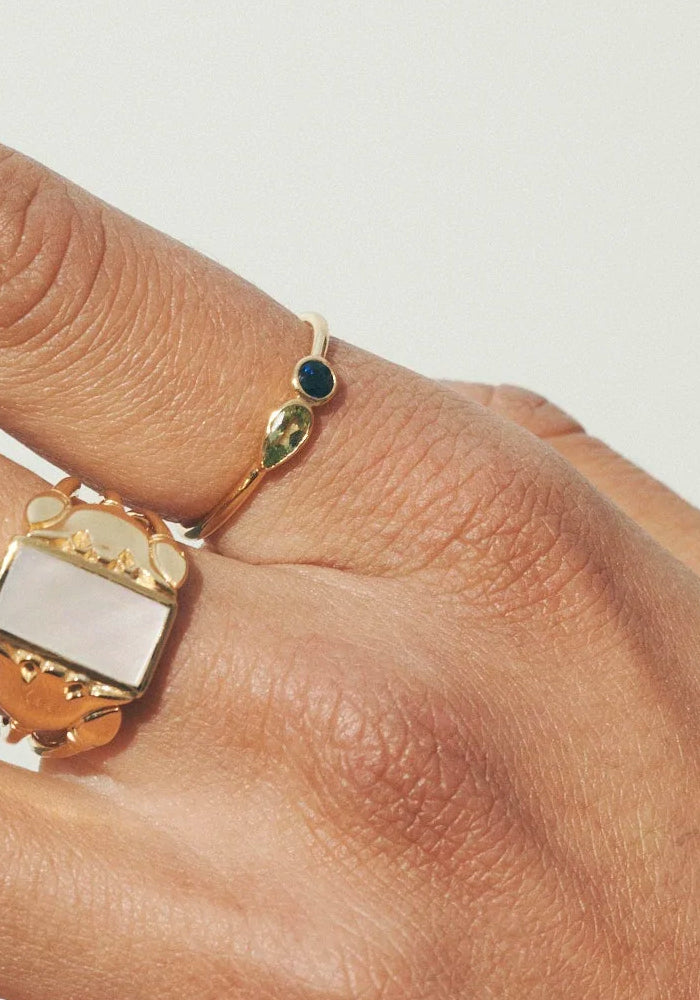 Description
The Melita Ring from Temple of the Sun is crafted from 18k gold vermeil. Perfect for stacking, the Melita ring features Blue Sapphire and pear-shaped Peridot on a simple polished band. The stones paired together create an inner tranquility that creates stillness and evokes a peaceful and positive space. 
Stone Properties
Blue Sapphire is a precious gemstone associated with wisdom, knowledge and insight. It's celestial blue hues mirror the night sky, associating it with the divine. Sapphire is a status symbol considered sacred across cultures throughout history.

Peridot has been used in jewellery by the ancient Egyptians, Greeks and Romans who revered this gemstone as a symbol of the Sun. Peridot radiates feelings of inner warmth, wellbeing and positivity.
Temple Jewellery
All of our Jewellery is hand-made according to the highest quality and our craftsmen are certified to meet global standards of environmental and social responsibility. Each piece of jewellery comes in its own luxury Temple of the Sun wallet with one gift box per order.
Sustainable packaging
We believe that every little bit helps, which is why we've posted all our parcels inBetter Packaging's 100% certified compostable and biodegradable Dirt Bagssince 2019. In this time, we've sent over 40,000 orders via compostable bags.
Wear it with