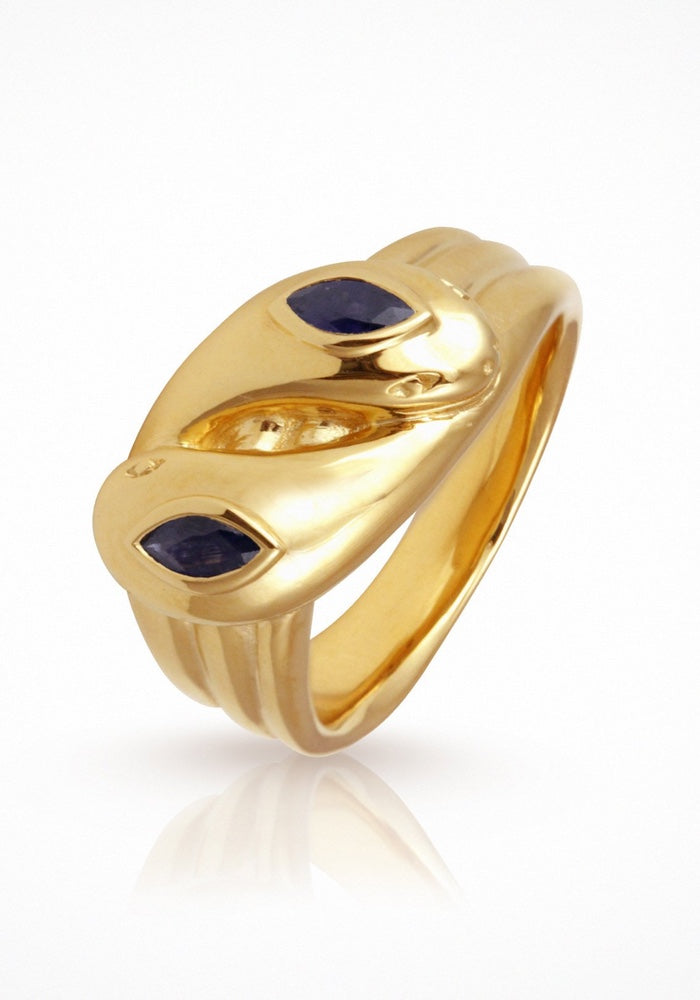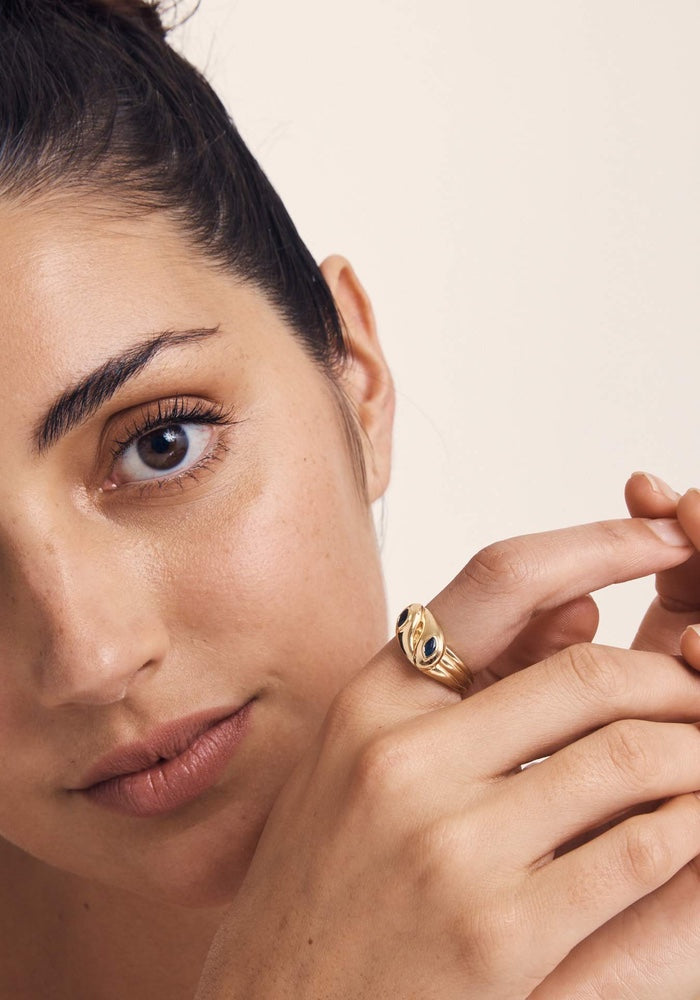 Description
The El Ring is the perfect addition to your jewel collection,  wear on its own or layer up for that true goddess vibe.  Snakes are often understood as symbols of healing and medicine throughout history. This is perhaps partially explained by the ancient belief that snakes shed their skin to restore youth and possess the secret of eternal life.
The El Ring, in Polished Ethical Sterling Silver, speaks to the symbolism of double snakes entangled with each other to balance and bring into harmony polarities, such as masculine and feminine or dark and light. The dark Blue Sapphires placed atop each serpent's head are a talisman of spiritual insight and celestial hope and faith. 

Stone Properties 
Throughout time the Holy Sapphire in all of its celestial hues has been associated with the Sacred. A stone of wisdom and royalty, of prophecy and divine favor, Sapphires of heavenly blue signified the height of celestial hope and faith and were believed to bestow protection, good fortune, and spiritual insight. Blue Sapphire inspires confidence in one's own intuition whilst being protective, grounding, and alleviating anxiety and sorrow. A talisman for the seeker in us all...  
Our Gold Vermeil jewellery is hand-made from ethically sourced 925 Silver, finished with a high quality 2.5 Micron thick layer of 18K Gold plate ensuring the rich gold lustre is retained longer
Sustainable packaging
We believe that every little bit helps, which is why we've posted all our parcels inBetter Packaging's 100% certified compostable and biodegradable Dirt Bagssince 2019. In this time, we've sent over 40,000 orders via compostable bags.